Residential Water Services in Maryland
Residential Water Company Serving Annapolis, Columbia, Bethesda, Germantown & the Surrounding Areas
Water is one of the basic requirements of life. Unfortunately, it can also be the cause of illness or other inconveniences in the household. Well water especially can create problems with staining, odor, and corrosion of plumbing and fixtures. No matter where your home's drinking water originates, be it city-supplied, a backyard well, or a nearby stream, you want to know that it's safe for your family to use. That's where we can help you.
Water Doctor provides residential water services and solutions, including testing, treatment, softening, and more, throughout Maryland. For reliable residential water services in Maryland, look no further than our team.
Call us at 877-677-9275 or contact us online today to learn more about our residential water services in Annapolis, Columbia, Bethesda, Germantown, and the surrounding areas in Maryland.
Request a Free Water Analysis Today!
CONTACT US
Residential Water Testing
We are certified to test your water supply and make sure it doesn't contain any harmful bacteria or chemicals. Our specialists have served the Maryland area long enough to understand what kinds of problems are most likely to arise in the water supply.
Residential Cleaning & Softening
Two things that are most likely to plague residents of this area are iron water and hard water. Our natural approaches to these and other water issues will have your water fresh and clean in a short time. Whatever is lurking in your water, we have something that can help.
For more information on our residential water cleaning and water softening, contact our team online today.
Residential Water Filtration Systems
We offer two main types of water filtration systems: reverse osmosis and ultraviolet light sterilizers. Both systems can provide you with clean water.
Reverse osmosis is the system that is most popular and the one we recommend for families using well water. Seventy-five percent to 98% of the contaminants in water are filtered out with these systems. You can rest easy with a reverse osmosis filtration in place. The water supplied to your home will be clean and healthy.
Ultraviolet light sterilizers use radiation to kill microorganisms within your water supply. The wavelength of the radiation is guaranteed to be safe for both humans and pets.
Both of these processes are chemical-free. It doesn't make sense to us to add chemicals in order to destroy contaminants. Whenever possible, we will use the most natural means possible when working with your water supply.
Residential Water Treatment Solutions in the Columbia or Annapolis Areas
Schedule Your Residential Water Service in Maryland With Water Doctor
Water Doctor is ready to answer all your residential water questions. You want to know your family is safe and healthy, and we understand this completely. Our trained and certified water specialists are ready to help you achieve that goal. Contact us today and set up an appointment to have your water supply tested. Talk with one of our employees about the products we have available to help keep your water clean. Our systems are guaranteed, and we take pride in installing your system quickly and safely. You can be enjoying water the way it was intended to be enjoyed in less time than you thought possible.
For more information on our residential water services in Annapolis, Columbia, Bethesda, Germantown, and the surrounding areas in Maryland, give us a call at 877-677-9275 or contact us online today.
Additional Resources
Want to learn more about residential water treatment? Check out these articles to educate yourself further:
Frequently Asked Questions
How is my drinking water regulated?
The EPA regulates water quality for municipal water systems and has established limits for over 90 contaminants.
However, water quality for well systems is the responsibility of the well owner, so homeowners must routinely test their well water and install necessary water treatment solutions.
What does professional water analysis show?
Do-it-yourself water testing kits are less accurate and precise than certified lab sampling. Certified labs have the equipment and expertise to determine the presence and level of water quality indicators like bacteria, nitrates, and more.
What causes hard water?
Hard water is caused by minerals — primarily calcium and magnesium — and is common in areas where groundwater flows over or through limestone.
Water softeners can help remove the minerals to protect your plumbing fixtures and pipes and ensure dishes and laundry are properly cleaned.
How does iron enter well water?
When it rains or snows, the water seeps into the soil and can subsequently seep into the well, bringing iron with it.
What's the difference between ultraviolet sterilizers and reverse osmosis?
Ultraviolent sterilizers are installed at the point of entry into your home to neutralize bacterial contamination.
However, they don't remove other contaminants, including chlorine, lead, pesticides, sodium, and arsenic. To remove these contaminants, reverse osmosis filters are installed at each point of use or filter.
Whether you need UV sterilizers, reverse osmosis filters, or both will depend on the findings from drinking water testing and filtration.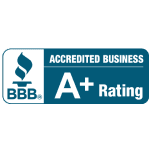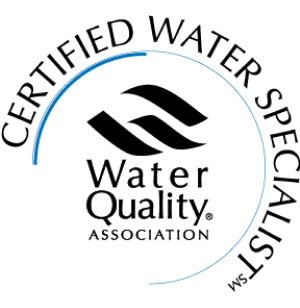 Proudly Serving The Following
Maryland Counties
Anne Arundel | Howard | Baltimore | Frederick | Montgomery | Carroll | Charles | Calvert | Queen Anne's | Harford
Anne Arundel | Howard | Baltimore | Frederick | Montgomery | Carroll | Charles | Calvert | Queen Anne's | Harford