Commercial Water Testing for Schools & Universities in Maryland
Water quality is important in any commercial or public facility, but it is especially critical in schools and universities, which are responsible for the health and safety of both students and staff members. From preparing meals in the cafeteria and supplying water for dormitories or gymnasiums, to cleaning and disinfecting the facilities—clean, healthy water is essential to daycare facilities, schools, and universities.
At Water Doctor, we provide complete commercial water testing and treatment solutions for schools of all sizes. Our experienced, certified professionals can help you identify any pollutants that are in your water supply, such as bacteria or lead, and provide effective, budget-friendly treatment options to address any concerns. We have been serving commercial and residential customers throughout Maryland since 1979.
For commercial water testing and treatment, contact Water Doctor today at 877-677-9275!
Why Should Schools and Universities Have Their Water Tested?
Even the best municipal water systems can have unsafe levels of pollutants or levels that fall just below safety thresholds, especially after major storm events or maintenance problems. Some contaminants, such as lead, arsenic, bacteria, and viruses, can be especially problematic for children, whose bodies, immune systems, and brains are still developing and are more susceptible to illnesses or long-term health problems. Schools and universities should test their water supplies often, which can help to:
Protect the health of students, staff, and visitors
Protect plumbing systems, appliances, and fixtures
At Water Doctor, we can test the water quality at your facility, analyze the results, and recommend the best treatment options to correct the problem. We install and maintain reverse osmosis systems, softening systems, UV purification systems, and many other water treatment solutions.
Contact us today to schedule a water quality test at your facility!
Request a Free Water Analysis Today!
CONTACT US
Pollutants Water Doctor Tests For
Water Doctor provides certified lab sampling of water sources for the following contaminants:
Lead
Radium
Nitrates
Bacteria
Radon
coli
Gasoline
Iron
Acid
Volatile organic compounds (VOCs)
Pesticides
Heavy metals
Arsenic
Are you worried that your school or university's water supply might contain any of the above pollutants? Contact Water Doctor immediately for commercial water testing!
Choose Water Doctor for Commercial Water Testing in the Baltimore, MD Area
Not only does Water Doctor provide timely and friendly service for your water testing needs, but we require all of our employees to be educated and certified by the Water Quality Association. We also have team members who are Maryland State Water Treatment Plant Operations and Backflow Prevention Certified. Why would you go anywhere else for your water testing needs?
If you need commercial water services, including testing and treatment, contact us today!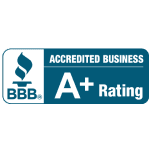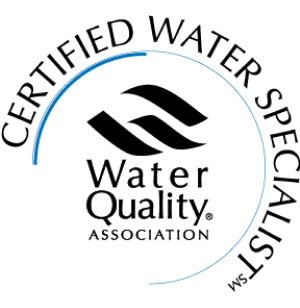 Proudly Serving The Following
Maryland Counties
Anne Arundel | Howard | Baltimore | Frederick | Montgomery | Carroll | Charles | Calvert | Queen Anne's | Harford
Anne Arundel | Howard | Baltimore | Frederick | Montgomery | Carroll | Charles | Calvert | Queen Anne's | Harford