Water Treatment & Filtration in Maryland
We Treat Water Throughout Annapolis, Gaithersburg, Glenwood, Jarrettsville, Baltimore County & More!
Having access to clean, fresh, high-pressure water is essential for Maryland residents. If you have noticed an inconsistency or an unusual odor, or if you would like to take preventative measures, you can rely on the team at Water Doctor to provide complete testing. Once our qualified technicians have identified any issues with your water line, we will be able to provide reliable treatment to enhance water quality.
To provide each Maryland homeowner with the service they need, Water Doctor provides a variety of different water solutions, including:
Drinking water systems: To provide water filtration for each homeowner's unique needs, we offer both reverse osmosis and ultraviolet light sterilizer solutions. Both systems work in different ways to provide you with clean, safe drinking water for your entire home or building.
Well pumps: To get that clean water from your well to your home, your system requires a high-performing well pump. Without a properly working well pump, you will likely find yourself with low or inconsistent water pressure.
Acid neutralizing: If you have acidic water in your home, then Water Doctor has a fast and easy solution for you. Our acidic neutralizer will treat water naturally, using calcium carbonate and magnesium oxide.
Water softening: Have you ever tried to wash something and the soap you were using wouldn't lather? Most likely, you blamed it on the soap itself, but chances are the problem was your water. When you trust Water Doctor to investigate your hard water problem, we will test your water at no cost to you.
Hard water solutions: Have you noticed that your clothes or dishes have become harder to scrub clean or that there's more soap scum around your water fixtures like sinks and showers? These are all signs that you may have hard water in your pipes. Our team has the experience and equipment needed to provide expert water solutions when you need it most.
Water analysis: If you need to schedule a well water analysis to ensure the purity and safety of your water supply, look to Water Doctor for help! We have the experience and expertise to test and analyze your water.
Iron filtration: When iron has become part of your water supply, it may turn the water yellow or brown, but in most cases, the water remains clear and it is only the stains after water usage that alert you to the problem. If you suspect you have iron water or want to find out just to be safe, you can call in a water specialist like Water Doctor if you're located in Maryland.
Bacteria sterilizers: Although tap water in Maryland is relatively clean, there can be bacterial contamination. Take action and remove these harmful microbes with a reliable filtration system from Water Doctor.
Pressure tanks: When you have problems with a pressure tank, your home's water pressure will suffer. If you notice an onset of fluctuating pressure or hear rapid clicking at your tank, this is a sign your tank may need replacement. Whether you detect a problem or you're unsure about the status of your well pressure tank, consult an expert at Water Doctor for assistance!
Water chlorination: The water that comes into your home should be crystal clear, fresh-tasting, and odorless. It is important for our water to be free of pathogenic microorganisms and bacteria in order to keep us safe and healthy in our own homes. Chlorination is the most commonly used process for eliminating disease-causing bacteria in water.
Backflow preventers: A backflow preventer is used to protect our community water supply from the contamination that occurs from backflow. When it comes to your water supply, you can rely on our team of experts who have had professional training and certification in backflow prevention throughout Maryland.
Odor removal: If you have a well, you might be experiencing bad odors coming from your well water. This smell is often a rotten egg smell that can be quite offensive when it comes rushing out of your tap or through your sinks. If you are having trouble with bad smells in your well water, the team at Water Doctor can help.
To speak to a Water Doctor representative, call us toll-free at 877-677-9275 or contact us online!
Request a Free Water Analysis Today!
CONTACT US
Water Filtration Service in Anne Arundel County
There are several different methods for keeping your water clean and filtered from harmful contaminants. To provide water filtration for each homeowner's unique needs, we offer both reverse osmosis and ultraviolet light sterilizer solutions. Both systems work in different ways to provide you with clean, safe drinking water for your entire home or building.
There are many benefits to investing in filtered water—it is less costly than buying bottled water and is just as beneficial to your health! With filtration, you can also be sure that harmful toxins and excess sodium are removed from your water supply.
Water Testing for Maryland Homes & Buildings
Whatever your water testing needs, our certified specialists will be able to perform it quickly and thoroughly. Our team is able to test your water for:
Lead
Radium
Nitrates
Bacteria
Radon
E. coli
Gasoline
VOCs
Pesticides
Heavy metals
Arsenic
And more!
Water Treatment near Annapolis, Gaithersburg & Edgewater, MD
Whether you have well water or tap water, we can find the best water filtration solution for your specific needs. For fresh, bacteria-free water, schedule your water treatment service with our certified professionals. As a company that has been proudly serving Maryland's neighborhoods since 1979, we have the experience and equipment needed to provide a variety of expert water solutions.
Contact us online or give us a call today at 877-677-9275 to speak with one of our water experts!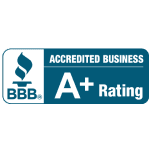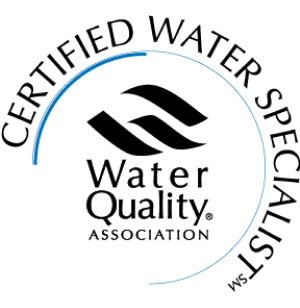 Proudly Serving The Following
Maryland Counties
Anne Arundel | Howard | Baltimore | Frederick | Montgomery | Carroll | Charles | Calvert | Queen Anne's | Harford
Anne Arundel | Howard | Baltimore | Frederick | Montgomery | Carroll | Charles | Calvert | Queen Anne's | Harford