Well Pump Services in Maryland
Providing Well Pump Repair & Replacement in Columbia, Germantown, Edgewater, Annapolis, Bethesda & More!
Water is the most important resource for all aspects of your household. From showering, laundry, hydration, and food preparation to household cleaning and gardening, a properly functioning well pump is critical!
Water Doctor offers a variety of submersible well pumps to meet your family's needs. Our licensed well pump installers will review your well records and select the appropriate pump to meet your needs.
Are you experiencing low pressure in your Maryland home?  You may benefit from a pressure booster or constant pressure well pump in your home in Crownsville, MD, or the surrounding area!
Contact us online or call at 877-677-9275 today for any well pump service in Rockville, Bethesda, Germantown, Gaithersburg, Edgewater, Annapolis, or a surrounding area in Maryland.
Request a Free Water Analysis Today!
CONTACT US
Our Well Pump Services
No matter your well pump dilemma, the team at Water Doctor has the experience and equipment needed to repair, replace, or install a well pump in Columbia, MD, or the surrounding areas. To provide Maryland homeowners with a wide range of well pump solutions, we offer the following services:
Whether you need a pressure booster system in Crownsville or a well pump installation in Germantown, MD, Water Doctor is the most trusted company in Maryland! Call 877-677-9275 or contact us online to schedule an appointment!
Well Pump Repair
Nothing is more annoying than having low water pressure or water that seems to suddenly get really hot or really cold. Here are a few signs that you might need well pump repair:
The pump sounds like it's running all the time
The water pressure is constantly changing from high to low
No water is flowing
The water is coming out brown or dirty
You don't need to suffer through a bad water well pump. Water Doctor can help with any well pump repair in Maryland! Call 877-677-9275 or contact us online to get started on the repairs in Germantown, Baltimore, Bethesda, Gaithersburg, and more.
Constant Pressure Pump Installation
Having a high-performing constant pressure pump is essential to maintaining optimal water pressure throughout your home. A constant pressure pump will allow for:
Constant line pressure
Multiple tap use
Automatic restarts
Low water safety shutoff
Well Pump Services in Germantown, Rockville, Annapolis, Bethesda, MD & More
Water Doctor has provided quality water treatment and filtration services to Maryland homeowners since 1979. If you are experiencing inconsistent water pressure in your Maryland home, the team at Water Doctor can help. Our qualified specialists are certified and trained to troubleshoot and fix well pump problems, as well as install new well pump systems.
If you are looking for a team of professionals to provide your home with optimal water pressure, contact us today at 877-677-9275 or request a quote online to schedule well pump service in Germantown, Baltimore, Bethesda, Gaithersburg, and other areas in MD today!
Frequently Asked Questions About Well Pumps
How do I know I need to replace my well pump?
Common signs that you need well pump replacement include low water pressure, dirty water, and gurgling faucets.
Your pump should last for 10 to 20 years, so be especially aware if your well pump is approaching the end of its service life.
Should I buy a home with well water?
Buying a home with well water helps ensure you always have safe, potable water. When you have direct control over your water supply, you have direct control over the chemicals and minerals within that supply.
When you buy a home with well water, water quality testing should be part of the inspection process to test for:
Bacteria
Nitrates
Lead
Turbidity
How can I increase water pressure?
Low water pressure is a common concern for homeowners. Fortunately, it's easy to fix and increase the water pressure from your well with a water pressure booster.
A pressure booster may be installed inside the home to work with your existing well pump to increase pressure. Boosters offer higher consistent pressure and are great for showers and outside watering.
You may also consider a constant pressure well pump. This replaces the existing submersible well pump and eliminates the pressure tank.
Constant pressure pumps offer higher constant pressure and often more water flow. This is a great option if your pressure tank and well pump are over 15 years old.
Do you have more questions about well water systems? Contact Water Doctor online or call 877-677-9275. We will answer your questions and help you determine the best solution for your Maryland home.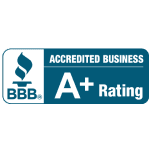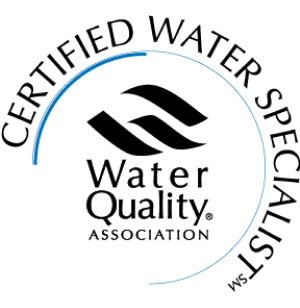 Proudly Serving The Following
Maryland Counties
Anne Arundel | Howard | Baltimore | Frederick | Montgomery | Carroll | Charles | Calvert | Queen Anne's | Harford
Anne Arundel | Howard | Baltimore | Frederick | Montgomery | Carroll | Charles | Calvert | Queen Anne's | Harford