Home Water Filtration Systems in Maryland
Providing Home Water Treatment Throughout Annapolis, Gaithersburg, Edgewater, Glenwood & More!
Water is the most important thing we as humans can put in our bodies, which is why it should be clean and bacteria-free. Although tap water in Maryland is relatively clean, there can be contaminants, bacteria, and harmful chemicals in it. Take action and remove these harmful chemicals with a reliable filtration system from Water Doctor.
Since 1979, our family-owned water filtration company has been cleaning and sterilizing the water in homes and businesses throughout Howard, Anne Arundel, Montgomery, and Baltimore counties. Whether you have well water or tap water, our team of experts can find the right solution for you!
Are you ready to make the switch over to filtered water? Contact Water Doctor today at 877-677-9275 to learn more about our water treatment services in Annapolis, Gaithersburg, Edgewater, and the surrounding areas!
Request a Free Water Analysis Today!
CONTACT US
Water Filtration for Tap & Well Water in Maryland
There are several different methods for keeping your water clean and filtered from harmful contaminants. To provide water filtration for each homeowner's unique needs, we offer both reverse osmosis and ultraviolet light sterilizer solutions. Both systems work in different ways to provide you with clean, safe drinking water for your entire home or building.
Reverse Osmosis
If you want to reduce a wide range of contaminants from drinking water, consider reverse osmosis. Now you can eliminate hauling heavy bottled water and enjoy fresh, clean water in your home.
A Reverse Osmosis system will reduce 75–98% of dissolved solids including nitrates, lead, radium, arsenic, cadmium, cysts, chlorine, and more. A reverse osmosis system is recommended for well water because it eliminates many contaminants that could go undetected. Water Doctor recommends systems that offer a high rejection rate of contaminants, good
production of available water, and trained technicians like ours to provide service and support.
Learn more about reverse osmosis.
Ultraviolet Light Sterilizer
Ultraviolet light sterilizers are another great option for filtering your home drinking water. Because these systems don't use any chemicals to filter out contaminants, they are especially safe for humans and animals alike. Ultraviolet sterilizers use radiation to destroy the DNA of harmful microorganisms.
UV sterilizers:
Do not require chemicals
Are completely automatic
Are odorless and tasteless
Kill coliform bacteria
Contact Water Doctor today to learn more about our water filtration systems in Annapolis, Gaithersburg, and the surrounding areas.
Benefits of Filtered Drinking Water
There are many benefits to investing in filtered water. For starters, filtered water is less costly than buying bottled water and it is just as beneficial to your health. See what other great benefits come from drinking filtered sink water!
Health Benefits
Filtered water removes lead, which can impair children's developing immune systems
Excess sodium is removed from your water supply
Harmful toxins and contaminants are removed from your drinking water
Environmental Benefits
Did you know that bottled water is the fastest growing segment of the entire beverage industry? Unfortunately, these plastic bottles have become one of the biggest pollutants in our environment. With a home water filtration system, you can receive the same high-quality water without the plastic bottles!
Give us a call today to speak with one of our water experts! Whether you have well water or tap water, we can find the best water filtration solution for your specific needs. For fresh, bacteria-free water, schedule your water filtration service with Water Doctor. We have been proudly serving Maryland's neighborhoods since 1979. Our team has the experience and equipment needed to provide expert water solutions when you need it most.
Call us toll-free at 877-677-9275 to schedule your home water treatment in Annapolis, Gaithersburg, Edgewater, and the surrounding areas.
Additional Resources
Want to learn more about home water filtration? Check out these articles to educate yourself further:
Frequently Asked Questions
Does a water filter need to be NSF certified?
While not a legal requirement, NSF certification is a good indicator of a water filter's effectiveness. NSF International is a respected independent organization that tests and certifies products for public health and safety. A filter with NSF certification has been rigorously tested to ensure it meets specific standards for contaminant reduction.
Will a water filter take care of the taste/odor in my water?
Many water filters, especially those with activated carbon, are effective at improving the taste and odor of water. They work by removing chlorine, certain chemicals, and organic compounds that can contribute to unpleasant tastes and smells. However, the effectiveness depends on the specific contaminants causing the issue, so it's important to match the filter type to your water's needs.
Do water filters remove sediment buildup?
Yes, certain types of water filters, like sediment filters, are specifically designed to remove sediment, such as dirt, sand, and rust particles. These are typically used as pre-filters in whole-house systems or in areas with high sediment levels to protect other water treatment devices.
How long does a whole-house water filtration last?
The lifespan of a whole-house water filtration system varies based on the type of system, the quality of the water being treated, and how much water is used in the household. Generally, the filter media or cartridges in these systems need to be replaced every 3 to 12 months. The system itself, if well-maintained, can last for many years, often up to 10 years or more. Regular maintenance is key to ensuring the system's longevity and effectiveness.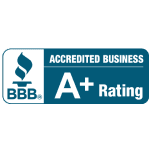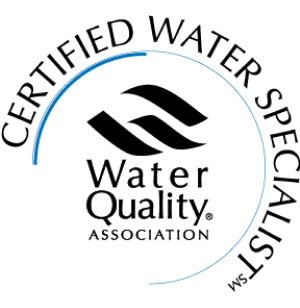 Proudly Serving The Following
Maryland Counties
Anne Arundel | Howard | Baltimore | Frederick | Montgomery | Carroll | Charles | Calvert | Queen Anne's | Harford
Anne Arundel | Howard | Baltimore | Frederick | Montgomery | Carroll | Charles | Calvert | Queen Anne's | Harford