Backflow Preventers in Maryland
Call 877-677-9275 for Backflow Testing in Anne Arundel County and beyond!
Every home and business desires clean water! That is why backflow preventers are required for your fire suppression in some Maryland counties. To be sure your water is safe, a backflow prevention device will stop stagnant water from entering the water supply in the event of a failure of the fire suppression system. These backflow devices must be tested annually. Water Doctor's Certified Backflow Technicians are able to test and repair backflow preventers for commercial and residential properties on all well and city water systems in the central Maryland area. We will test your device, fill out the appropriate forms and submit them to the proper agency. Each subsequent year, we will email you a notice when the device is due for testing—it's that easy!
Request a Free Water Analysis Today!
CONTACT US
Do You Need a Backflow Preventer?
A backflow preventer may be required at a cross-connection to prevent contamination of the drinking water source. The preventer is used to protect the community water supply from contamination which occurs from backflow. Water is typically maintained at a significant pressure to allow free, consistent flow from all fixtures in your building. At times, the constant pressure may be reduced when a water main bursts, pipes freeze, or there is an unexpectedly high demand on the water system. When changes in pressure or backpressure/siphonage occurs, contaminated water from unsanitary sources could be drawn up into the public water system.
To avoid a potential hazard, municipalities and county authorities may implement a backflow program. If your district is included, we invite you to work with Water Doctor's licensed Master Plumbers and backflow technicians. When it comes to your water supply, you can rely on our team of experts who have had professional training and certification in backflow prevention throughout Maryland—including Annapolis, Gaithersburg, Bethesda, and the surrounding areas.
Backflow preventers are most commonly required with:
Lawn irrigation systems
Fire sprinkler systems
Laboratories
Water treatment systems
Boiler & Cooling Towers
Contact Water Doctor today at 877-677-9275 to schedule backflow testing in Anne Arundel County.
Types of Water Backflow Preventers
ASSE 1013 RPZ and ASSE 1015 DCVA backflow preventers are required to be tested and certified annually. Read more to find out about these models.
Reduced Pressure Zone Type ASSE 1013

This design consists of two independently acting check valves. The valves are internally force loaded to a normally closed position and separated by an intermediate chamber. This backflow preventer is designed to operate under continuous pressure conditions and is used in high-hazard situations.
Double Check Valve Assembly Type ASSE 1015

This device consists of two independently acting check valves, which are internally force loaded to a normally closed position. They also contain two properly located, tightly closing shut-off valves. The ASSE 1015 is designed and constructed to operate under intermittent or continuous pressure conditions.
Pressure Vacuum Breaker (PVC)
These devices are designed to protect against back siphonage only.  The PVC is commonly found outside on a Lawn Sprinker System.  Yearly testing of this device in required in Maryland.
Frequently Asked Questions: Backflow Prevention
What is backflow?
Backflow is an undesirable reversal of flow of non-potable water or other substances through a cross-connection and into the piping of a public water system or a consumer's potable water system.
What is potable water?
Potable water is water that is safe for human consumption, free from harmful microbiological or chemical substances as described by federal and state drinking water regulations.
How does backflow occur?
Backflow may occur due to high pressure on the customer side, or low pressure in the water system. Backflow through a cross-connection can contaminate the potable water in a building, on a block, or throughout an entire water system.
Does the backflow preventer protect my entire facility?
No. The required backflow prevention assembly provides containment, and it protects the public water system from hazards in your facility. Cross-connections in your own plumbing may allow contaminants to backflow from hazardous processes to drinking water taps in your building.
How much will backflow preventer installation or testing cost?
The cost of having a backflow prevention device installed or tested varies. The cost is also dependent on several factors, including the size of the device, where the device is located, the type of device, etc. Give Water Doctor a call for a quote.
What areas of my business need protection from a backflow?
There are many areas of a business that require backflow preventers, including:
Landscape irrigation systems
Boilers
Fire protection systems
Post-mix soda machines
Water tank or chemical storage
Laboratory or medical clinics
And more!
Backflow Preventers in Annapolis, Gaithersburg, Bethesda & Germantown, MD
As a company that's been in the well water business since 1979, Water Doctor has the expertise to get the job done. We only deliver the very best services to ensure the water you consume is safe and refreshing!
Water Doctor is also registered with WSSC as a Master Plumber and specifically registered as a Backflow Device Technician.
Contact Water Doctor today to schedule water backflow testing in Anne Arundel County or Howard County!
Additional Resources
Want to learn more about backflow preventers? Check out these articles to educate yourself further: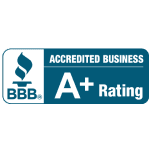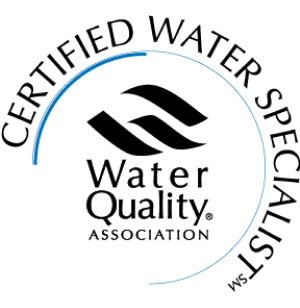 Proudly Serving The Following
Maryland Counties
Anne Arundel | Howard | Baltimore | Frederick | Montgomery | Carroll | Charles | Calvert | Queen Anne's | Harford
Anne Arundel | Howard | Baltimore | Frederick | Montgomery | Carroll | Charles | Calvert | Queen Anne's | Harford