Reverse Osmosis in Maryland
Providing Reverse Osmosis to those in Annapolis, Columbia, Bethesda, Germantown & the Surrounding Areas
Reverse osmosis is a drinking water system used to remove contaminants from water by pushing the water under pressure through a semi-permeable membrane. Reverse osmosis (RO) is an effective technique for addressing a wide range of contaminants. This one system can address many issues such as nitrates, lead, arsenic, radium, chlorine, and many other contaminants.
This system is installed under the kitchen sink with treated water provided by a separate gooseneck faucet. RO systems treat water "one drop at a time" and therefore, a small holding tank collects the treated water. Models with a booster pump are also available to allow for filtration of the water line treating the refrigerator and ice maker. Designer faucets are available in many attractive finishes.
To schedule reverse osmosis in Annapolis, Columbia, Bethesda, Germantown, or the surrounding areas in Howard County and Anne Arundel County, get in touch with the water treatment experts at Water Doctor by giving us a call at 877-677-9275 or contacting us online.
Request a Free Water Analysis Today!
CONTACT US
How Does Reverse Osmosis Work?
Reverse osmosis is an effective way to purify water, but how does it work and what are the steps in the process? First, the tap water flows through a sediment filter to remove dirt, rust, and other solids. From there, it flows into another type of filter for removing chlorine and other chemicals. Next, dissolved solids eliminated from the water and impurities are rinsed down a drain. The water goes through one last stage of filtering to ensure there are no strange tastes or odors before it reaches your glass. The final product is clean, delicious, and ready to be poured and enjoyed.
What Is Whole-House Reverse Osmosis?
This is more of a "specialty system" used in cases of saltwater intrusion. A whole-house reverse osmosis system is a very large system that treats water for the entire household. Because water is produced "one drop at a time," these systems include a large atmospheric storage tank and also a repressurization booster pump. These systems start at $16,000 and need much space within the home. Some county health departments do not condone use of these systems, as they place a heavy burden on your private septic system with the extreme amount of discharge water. For more information on this specialty system, please contact Water Doctor.
Is it Safe to Drink Reverse Osmosis Water?
Yes, reverse osmosis water is devoid of minerals, but ingesting mineral-free purified water is not harmful to your body. Minerals are essential to our cellular metabolism growth and vitality. We get the majority of these minerals from eating food.
Schedule Reverse Osmosis in the Annapolis or Columbia Areas
Call 877-677-9275 for Quality Reverse Osmosis Services Throughout Maryland
No matter what type of water you need to purify through reverse osmosis, Water Doctor has the experience and expertise to get the job done. We only deliver the very best services to ensure the water you consume is safe and refreshing.
Contact Water Doctor today at 877-677-9275 to schedule quality reverse osmosis services in Annapolis, Columbia, Bethesda, Germantown, or the surrounding areas in Howard County and Anne Arundel County.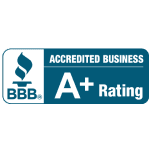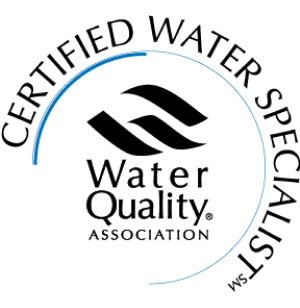 Proudly Serving The Following
Maryland Counties
Anne Arundel | Howard | Baltimore | Frederick | Montgomery | Carroll | Charles | Calvert | Queen Anne's | Harford
Anne Arundel | Howard | Baltimore | Frederick | Montgomery | Carroll | Charles | Calvert | Queen Anne's | Harford