Commercial Water Testing for Daycare Centers in Maryland
Daycare centers are a critical service for working parents, providing a safe environment for children to play, socialize, and learn. To prevent the spread of illness and disease, cleanliness is an important part of daily operations in a daycare center, and proper cleaning and sterilization practices require a source of clean, fresh water. Even in a municipal water supply, contaminants can enter the plumbing system through many avenues, and to ensure the best protection for the children and your employees, it is good practice to have the water at your facility tested at regular intervals.
Our team at Water Doctor can help. We provide commercial water testing services for businesses of all sizes, as well as treatment solutions that can correct nearly any water quality problem we find. We serve both commercial and residential customers throughout Maryland, and with nearly 40 years of service, we have the experience and knowledge to help you provide clean, healthy water for your facility and its clients.
To learn more about our commercial water treatment and testing services, contact Water Doctor today at 877-677-9275!
Why Should Daycare Centers Have Their Water Tested?
Whether the water for a daycare center comes from a well or a municipal supply, contaminants like bacteria, viruses, and heavy metals can be present in dangerous amounts, or in amounts that fall just slightly below the maximum allowable by law. Such contaminants can easily cause illnesses, and children can be especially vulnerable, because their immune systems, brains, and organ systems are sill under active development. By testing the water quality at your daycare center regularly, you can:
Provide a safe, healthy, and clean environment for children and employees
Provide safe water for drinking, cooking, and cleaning
Prevent plumbing damage from hard water, excessive iron, or acidic water
Minimize illnesses-related liabilities
At Water Doctor, our team can work with your facility to determine the best water testing schedule for your needs, according to your water source and its initial quality. We can also provide treatment services to correct water quality issues, such as reverse osmosis, UV purification, or water softening systems.
To learn how we can help your daycare center improve its water quality, contact our team today!
Request a Free Water Analysis Today!
CONTACT US
Pollutants Water Doctor Tests For
Water Doctor provides certified lab sampling of water sources for the following contaminants:
Lead
Radium
Nitrates
Bacteria
Radon
coli
Gasoline
Iron
Acid
Volatile organic compounds (VOCs)
Pesticides
Heavy metals
Arsenic
Are you worried that the water supply at your Maryland daycare center might contain any of the above pollutants? Contact Water Doctor immediately for commercial water testing!
Choose Water Doctor for Commercial Water Testing in the Baltimore, MD Area
Not only does Water Doctor provide timely and friendly service for your water testing needs, but we require all of our employees to be educated and certified by the Water Quality Association. We also have team members who are Maryland State Water Treatment Plant Operations and Backflow Prevention Certified. Why would you go anywhere else for your water testing needs?
If you need commercial water services, including testing and treatment, contact us today!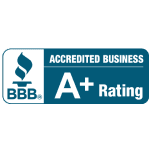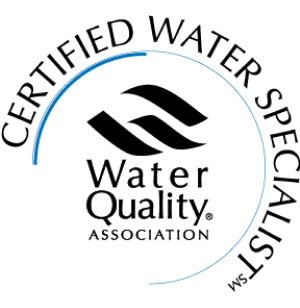 Proudly Serving The Following
Maryland Counties
Anne Arundel | Howard | Baltimore | Frederick | Montgomery | Carroll | Charles | Calvert | Queen Anne's | Harford
Anne Arundel | Howard | Baltimore | Frederick | Montgomery | Carroll | Charles | Calvert | Queen Anne's | Harford