Water Softeners for Hard Water in Maryland
Water Softener Company Serving Annapolis, Columbia, Ellicott City, Gaithersburg & More!
Have you ever tried to wash something and the soap you were using wouldn't lather? Most likely, you blamed it on the soap itself, but chances are the problem was your hard water.
Water Doctor provides water softener solutions for homes with hard water in Baltimore and throughout Maryland. Contact us today at 877-677-9275 to talk about your water treatment needs, or keep reading to learn more!
Request a Free Water Analysis Today!
CONTACT US
What Is Hard Water?
Hard water originally got its name because it made cleaning difficult. Calcium and magnesium are the main causes of hard water issues. They dissolve in your water supply and the salts created cause a host of problems. In addition to making soaps ineffective, hard water causes scaling inside pipes and water fixtures, leaves a buildup on dishes, especially glasses, and can cause cooking pans to scale.
Signs You Have Hard Water
It would be so easy if you could tell by the feel of your water whether or not it was hard, but that isn't possible. There are signs that alert you to the problem and a water specialist can then test your water for calcium and magnesium to make certain if hard water or something else is causing the problem. Look for the following signs that alert you to a hard water problem.
Dingy-looking laundry that feels stiff or you need to use fabric softener with your clothing.
A film on dishes and glassware caused by deposits
Soap scum
Scale buildup in sinks, tubs, and appliances
Increasing energy bills
If these feel familiar to you, it is time to consider calling in a water specialist to have your water tested and treated at your home in Baltimore, Columbia, or the surrounding Maryland areas. We offer a free water quality analysis to ensure we create the perfect plan for improving your water quality!
Call Water Doctor for Water Softeners in Annapolis, Baltimore & Columbia, MD
When you trust Water Doctor to investigate your hard water problem, we will test your water at no cost to you. Before we install a water softener filtration system, we provide you with a warranty that tells you exactly what we expect in the way of performance. We also don't simply install and leave you on your own. Our professionals will install your new system and return to check on its performance. We will also let you know when it is time to schedule a maintenance check on your system.
Contact us today by calling (877) 677-9275 to get on the road to softer, cleaner clothing and lower energy bills! We serve a wide range of cities in Maryland, including Annapolis, Baltimore, Columbia, Gaithersburg, and more.
Additional Resources
Want to learn more about water softeners? Check out these articles to educate yourself further: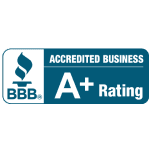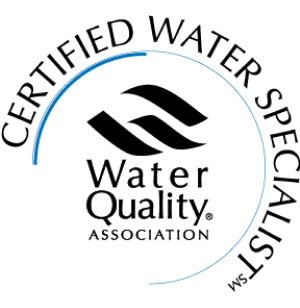 Proudly Serving The Following
Maryland Counties
Anne Arundel | Howard | Baltimore | Frederick | Montgomery | Carroll | Charles | Calvert | Queen Anne's | Harford
Anne Arundel | Howard | Baltimore | Frederick | Montgomery | Carroll | Charles | Calvert | Queen Anne's | Harford