Commercial Water Treatment & Filtration Services in Maryland
Providing Licensed Water Treatment Operators and Superintendents in Anne Arundel, Howard, Montgomery, Baltimore, Frederick Counties & Beyond!
According to the Maryland Department of the Environment Water Supply Program, any facility that serves 25 or more people a day for more than 60 days per year is considered a public water system. This includes marinas, churches, restaurants, daycare centers, and private schools. 
The federal Safe Drinking Water Act establishes requirements for drinking water systems, and the Maryland Department of the Environment (MDE) is the authority for enforcing these requirements.
Services Offered by Water Doctor's State Licensed Water Treatment Operators
Submitting surface water system monthly operating reports
Conducting state-certified water testing and reporting
Bringing violations into compliance
Diagnosing water problems and providing free estimates
Supplying approved NSF potable water additives
Assisting with your MDE permit approval process
Ensuring remediation of lead and copper
Providing ongoing maintenance of treatment equipment
In addition to servicing existing systems, Water Doctor's experts work with engineering firms during the planning and construction stages to create new or modified water treatment plans.
Our employees commonly assist local professional engineers in completing permits, including PE stamped drawings and specifications for new water treatment plants and systems to be approved by the MDE construction permit process and compliance.
Contact Water Doctor online or call 877-677-9275 to request commercial water treatment services in Annapolis, Gaithersburg, and the surrounding Maryland areas.
Commercial Water Services for Your Business in Annapolis, Frederick, Gaithersburg, Edgewater & Surrounding Areas
Our licensed operators provide services to improve your water quality and prevent corrosion, water staining, and clogging of plumbing equipment.
Solutions we provide include:
Improve your customer experience with a water treatment system custom-designed by Water Doctor. Call 877-677-9275 today for a free consultation!
Request a Free Water Analysis Today!
CONTACT US
Why Do You Need a Licensed Water Treatment Operator?
According to the MDE Water Supply Program, a licensed water treatment operator must manage all community and non-transient non-community water systems using groundwater (COMAR 26.06.01.05). In addition, water systems servicing a population of 500 or more must have a licensed Superintendent. These categories include:
Contact Water Doctor online or call 877-677-9275 to consult with our Superintendent and commercial operators to learn how we can assist your facility in becoming MDE compliant.
Schedule Your Commercial Water Treatment in Annapolis, Gaithersburg & the Surrounding Areas in Maryland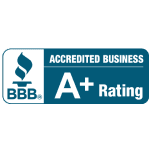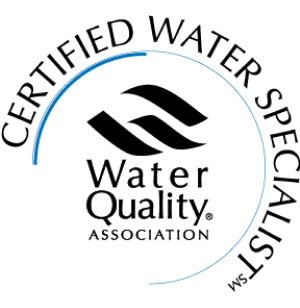 Proudly Serving The Following
Maryland Counties
Anne Arundel | Howard | Baltimore | Frederick | Montgomery | Carroll | Charles | Calvert | Queen Anne's | Harford
Anne Arundel | Howard | Baltimore | Frederick | Montgomery | Carroll | Charles | Calvert | Queen Anne's | Harford