Commercial Water Testing
MDE Compliance Testing & Reporting Services in Annapolis, Gaithersburg, Germantown & the Surrounding Areas
At Water Doctor, we help businesses with well water comply with the Maryland Department of the Environment monitoring requirements for public water supply. The MDE's responsibilities involve monitoring and inspecting locations to ensure high water quality throughout the state.
Public water systems are required to monitor for a wide range of contaminations, including:
E. coli
Coliform bacteria
Nitrate
Arsenic
Lead
Copper
Metals
Radium
If you need commercial water testing in Annapolis, Gaithersburg, Germantown, and the surrounding areas in Maryland, contact us online or call 877-677-9275 today!
Why Businesses Should Have Their Water Tested
If your business is on private well water and serves more than 25 people for at least six months out of the year, the MDE sets forth guidelines for water monitoring.
At Water Doctor, our licensed water operators and superintendent will ensure your facility is in compliance with state guidelines. We provide the sampling for potability testing, as well as treatment and remediation as needed.
Businesses that should have their water tested include, but are not limited to:
Request a Free Water Analysis Today!
CONTACT US
If your business needs commercial water testing services in Maryland for health or safety reasons, don't hesitate to call our team of experts today at 877-677-9275!
Ensure the Safety of Drinking Water for Your Clients With Certified Lab Testing
Providing safe, clean water to your clients will offer peace of mind. Water Doctor offers laboratory testing for:
Lead
Radium
Nitrates
Bacteria
Radon
E. coli
Gasoline byproducts
Volatile organic compounds 
Pesticides
Heavy metals
Arsenic
If you need commercial water testing in Annapolis, Gaithersburg, Germantown, or the surrounding areas, contact us online or give us a call at 877-677-9275! 
Frequently Asked Questions
What are signs that my business's water needs testing?
You should always schedule water quality testing when buying new property with well water, especially if it's a commercial building constructed before 1986, as it might have lead plumbing and fixtures that can leach into tap water.
If you already own your commercial property and notice any of the following issues, it's time to schedule professional water testing:
Odd-colored, -smelling, or -tasting water, indicating contaminants
Stains in sinks and around fixtures, indicating iron or other mineral contamination
A recent contamination outbreak in your area
For other tips on identifying contaminated water, check out our free guide to identifying contaminated well water.
How often should my business's water be tested?
Experts recommend performing comprehensive commercial water quality tests annually for total coliform bacteria.
In addition to these standard tests, local water quality experts can help you get started with tests for common contaminants in your area if you suspect water quality issues.
Schedule testing as needed if:
There's been flooding or issues with waste disposal sites near your business.
You've recently repaired or replaced part of your well system.
You notice a change in the water's odor, color, clarity, or taste.
Who should test my water?
Regularly testing your business's water supply is essential to maintaining its safety and reliability. Choose a water treatment and filtration company that provides MDE compliance testing and reporting services from state-certified staff.
Water Doctor will show up on time to provide water testing services that ensure drinking water safety for your employees, customers, clients, and/or tenants through certified lab testing.
Where does water contamination come from?
Natural sources of water contamination and contaminants caused by humans can affect your water quality and the health of those who use and consume it. Common sources include:
Microorganisms like bacteria, parasites, and viruses
Nitrate and nitrite present in human sewage, chemical fertilizers, and animal waste
Heavy metals, such as arsenic, lead, and many more
Organic chemicals found in dyes, pesticides, inks, paints, solvents, petroleum products, and disinfectants
Radionuclides, including radium
What should I do if my water is contaminated?
Once contamination has been confirmed with testing, you can install a commercial water treatment solution to ensure your well water's safety and drinkability.
Your options include:
Water softening solutions
Acidic water treatment
Sulfur/odorous water treatment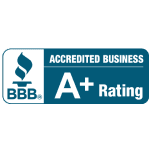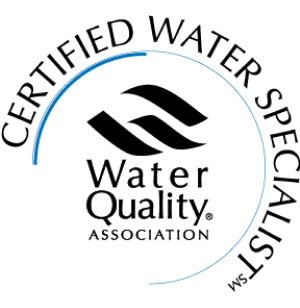 Proudly Serving The Following
Maryland Counties
Anne Arundel | Howard | Baltimore | Frederick | Montgomery | Carroll | Charles | Calvert | Queen Anne's | Harford
Anne Arundel | Howard | Baltimore | Frederick | Montgomery | Carroll | Charles | Calvert | Queen Anne's | Harford