Commercial Water Testing for Business Parks in Maryland
Business parks are often home to a variety of companies and organizations, ranging from small software startups, to food distributors and small manufacturing facilities. They provide an attractive place for businesses that are just starting out, as well as established companies that simply need more space. A quality water supply is a necessity for many of these businesses, and commercial water quality testing can help to ensure that the water is safe, clean, and suitable for manufacturing, food preparation, or cleaning purposes.
At Water Doctor, our water quality experts can work with your business park to determine the quality of your water and offer affordable treatment solutions to correct any problems that are found. We have been providing Maryland businesses and homeowners with quality water testing and treatment solutions since 1979.
To learn more about our commercial water quality services, contact Water Doctor at 877-677-9275 today!
Why Should Business Parks Have Their Water Tested?
Whether your business park has food processors, manufacturers, chemical companies, or simply a few employee restrooms, the quality of the water in your facility is critical. Problems like hard water can make cleaning difficult and can interfere with industrial processes, while contaminants like bacteria or heavy metals could cause illness. Commercial water quality testing can help your facility:
Be in compliance with Maryland Dept. of Environment regulations
Protect the health of business employees and customers
Protect plumbing systems from corrosion, mineral accumulation, and contamination
Provide quality water for manufacturing, cleaning, and food production
Provide water for fire protection services
At Water Doctor, our testing services can help you determine which contaminants are present in your private well or municipal water supply, as well as their quantity. Our experts can then work with your facility to design a water treatment solution that meets your needs and your budget, including treatment options like reverse osmosis, UV purification, or water softening.
To schedule water quality testing for your business park, contact our team at Water Doctor today. We serve businesses of all sizes throughout Maryland, including the Baltimore area!
Request a Free Water Analysis Today!
CONTACT US
Pollutants Water Doctor Tests For
Water Doctor provides certified lab sampling of water sources for the following contaminants:
Lead
Radium
Nitrates
Bacteria
Radon
coli
Gasoline
Iron
Acid
Volatile organic compounds (VOCs)
Pesticides
Heavy metals
Arsenic
Are you worried that the water supply at your Maryland business park might contain any of the above pollutants? Contact Water Doctor immediately for commercial water testing!
Choose Water Doctor for Commercial Water Testing in the Baltimore, MD Area
Not only does Water Doctor provide timely and friendly service for your water testing needs, but we require all of our employees to be educated and certified by the Water Quality Association. We also have team members who are Maryland State Water Treatment Plant Operations and Backflow Prevention Certified. Why would you go anywhere else for your water testing needs?
If you need commercial water services, including testing and treatment, contact us today!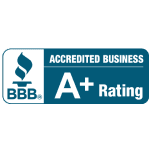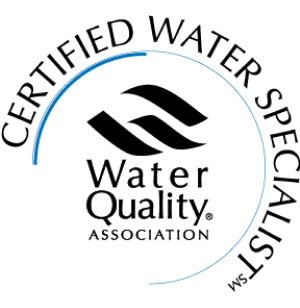 Proudly Serving The Following
Maryland Counties
Anne Arundel | Howard | Baltimore | Frederick | Montgomery | Carroll | Charles | Calvert | Queen Anne's | Harford
Anne Arundel | Howard | Baltimore | Frederick | Montgomery | Carroll | Charles | Calvert | Queen Anne's | Harford