Well Water Testing in Maryland
Water Testing Services in Annapolis, Ellicott City, Gaithersburg, Baltimore, and Surrounding Areas!
Have you noticed a funky taste or smell with your Maryland well water? Don't let that impurity go untreated! Unusual tastes, colors, or smells can be indicators of unsanitary water conditions such as high levels of bacteria, chlorine, or even dirt. With so much of our everyday lives dependent on clean water, homeowners shouldn't have to settle for anything less than fresh tasting water. Whether you have noticed an unusual trend with your current well water supply, or you need water testing for a new home before signing a purchase agreement, the team at Water Doctor has the resources and experience you need.
Water Doctor provides home well water testing throughout Maryland. Call us today at 877-677-9275 to schedule your appointment. 
Request a Free Water Analysis Today!
CONTACT US
Why Schedule Water Testing?
Unfortunately, many invisible contaminants in water supplies aren't discovered until someone ends up ill. Because well water does not go through the same purification process as city-supplied water, there are higher risks associated with contamination. Well water is susceptible to contamination through:
Improper Well Cap
Chemical and fertilizer runoff
Surface water due to compromise of cap/casing
Well Water Testing for Home Buyers and Sellers
Water testing can be done in a variety of ways, but for the purpose of a real estate transaction, it must be done by someone who has been trained and certified in the proper procedures. All of our employees have obtained their certification. This guarantees the results are thorough and accepted by any parties that require the testing.
Do you need your water tested by our certified team of experts? Contact us online to schedule an appointment at a time that's convenient for you!
How Does Water Contamination Testing Work?
Whatever your water testing needs, our certified specialists will be able to perform it quickly and thoroughly. Our team is able to test your water for:
Lead
Radium
Nitrates
Bacteria
Radon
E. coli
Gasoline
VOCs
Pesticides
Heavy metals
Arsenic
And more!
When Do I Need Well Water Testing?
Many homeowners rely on well water for their daily water supply. To detect any impurities or contaminants, we recommend scheduling a well water analysis at least once a year, and more frequently if:
You notice a change in the taste, odor, or appearance of your water
Your well has a history of contamination
There is an infant relying on your water source
Additional Resources
Want to learn more about well water testing? Check out these articles to educate yourself further:
Maryland Certified Water Testing
Whether you need water testing due to a real estate transaction or you simply want peace of mind, the team at Water Doctor will be able to assist you. Our qualified technicians have been serving the Maryland area since 1979. When you trust us with testing your water, you are trusting us with your health. We take that trust seriously. Contact us today and sleep better tonight, knowing you and your family are safe in our hands.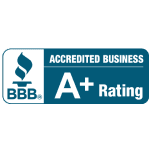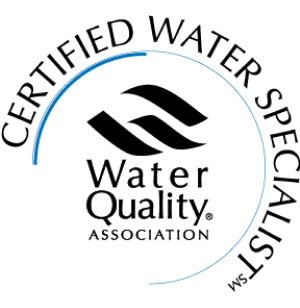 Proudly Serving The Following
Maryland Counties
Anne Arundel | Howard | Baltimore | Frederick | Montgomery | Carroll | Charles | Calvert | Queen Anne's | Harford
Anne Arundel | Howard | Baltimore | Frederick | Montgomery | Carroll | Charles | Calvert | Queen Anne's | Harford