back to Blog
What Does Professional Water Testing Look For?
From cooking and drinking to dishes and laundry, Maryland homeowners rely on safe and clean water every day. To ensure that your water is free of contaminants, experts recommend professional residential water testing services.
With professional testing, a Water Treatment Specialist can identify the contaminants in your water and also use this information to recommend the services or products you need to remove them.  
What Is Professional Water Testing?
Professional water testing uses high-tech equipment and scientific methods to test your water samples and is the most accurate way to detect even low levels of contaminants like lead that can be hard to find at the tap.
Though it may take longer than an at-home test, these professional tests give the most in-depth information about your water quality. 
How Professional Water Testing Works
The process for professional water testing is simple. A professional will collect water samples from your home and send them to a certified lab for analysis. At the lab, they will test for a variety of pollutants like lead, bacteria, heavy metals, and more with sophisticated equipment that can detect even the lowest levels of contaminants. After 10 to 15 business days, the lab will provide you with a comprehensive report of your water quality.
Advantages of Professional Water Testing
Professional water testing offers a multitude of benefits that ensure the safety and quality of your water. Here are some of the primary advantages:
Comprehensive and Precise Analysis: Professional water testing services offer the most exhaustive and accurate water quality assessments. Their advanced equipment and methodologies ensure that the results are not only precise but also certifiable.
Broad Spectrum of Contaminant Detection: These services are equipped to test for a vast range of contaminants. Whether it's heavy metals, bacteria, or other harmful substances, professional testing can identify them all.
Sensitivity to Minute Contaminant Levels: One of the standout features of professional water testing is its ability to detect even trace amounts of contaminants. This means that harmful substances that might go unnoticed with other testing methods are identified and addressed.
Minimized Risk of User Error: At-home water test kits, while convenient, are prone to user errors which can lead to inaccurate results. By opting for professional services, you eliminate this risk, ensuring that the results you receive are both reliable and trustworthy.
While there are various methods to test water quality, professional water testing stands out as the most reliable and comprehensive option. It not only guarantees the safety of the water but also provides peace of mind to the user.
Professional Water Testing vs. At-Home Water Tests
When it comes to at-home water tests, there are many on the market. From water test strips to color disc kits, these options are typically less expensive and much faster than professional testing. However, there are several disadvantages to using an at-home water test.
At-home tests are far less accurate than professional testing and will often only test for a small, specified set of contaminants. In addition, the results often rely on user interpretation, meaning that the room for error is significant. Because these tests are less reliable than professional testing, they will not give you a thorough analysis of your water quality.
What Professional Water Testing Looks For
Professional water testing looks for a wide range of contaminants, including:
Lead
Radium
Nitrates
Bacteria
Radon
E. coli
Gasoline
Iron
Acid
Volatile organic compounds (VOCs)
Pesticides
Heavy metals
Arsenic
Chemical and fertilizer runoff
Professional water testing gives a full picture of the water's quality and makes sure that every possible danger is found. This level of detail makes sure that people and groups can trust that their water sources are safe.
Signs Your Water Is Contaminated
To avoid drinking and bathing in polluted water, homeowners should be on the lookout for signs that their water is contaminated, including:
Foul odors such as chlorine, gas, mold, grass, or fish
Strange tastes, including particularly salty or metallic flavors
Brown or orange surface stains
Discolored water after a heavy rain
If you notice issues with your water, professional testing can identify what contaminants are causing the problem and suggest products and services that will help ensure your water supply is pure and safe.
Why Choose the Water Doctor?
Cooking and cleaning with contaminated water can put your entire family at risk. Instead, prioritize the safety and quality of your water with professional water testing.
With professional water testing services from Water Doctor, you can rest assured that your water is clean with solutions for well water, city water, and more. 
To schedule your professional water testing, call the Water Doctor at 877-677-9275!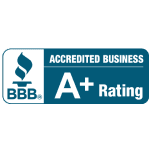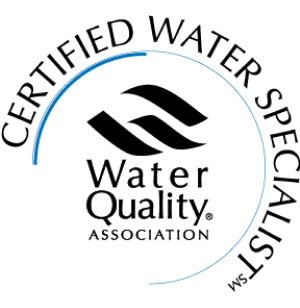 Proudly Serving The Following
Maryland Counties
Anne Arundel | Howard | Baltimore | Frederick | Montgomery | Carroll | Charles | Calvert | Queen Anne's | Harford
Anne Arundel | Howard | Baltimore | Frederick | Montgomery | Carroll | Charles | Calvert | Queen Anne's | Harford