Commercial Water Testing for Hotels in Maryland
For hotels, resorts, and smaller facilities, like a local bed-and-breakfast, the overall comfort of the guests is the top priority. Not only does the water at your facility have to be safe for drinking and food preparation, but it also must be free of contaminants that could impact comfort, such as minerals that make soft, high-quality sheets rough and stiff after laundering them.
With our comprehensive commercial water testing and treatment solutions, our team at Water Doctor can help you find and eliminate water quality issues that impact the comfort and health of your guests. We offer a variety of water conditioning solutions, and our experts can help you design the best system for your facility's needs. Since 1979, we have been providing businesses and homes throughout Maryland with high-quality water treatment solutions.
To learn more about our services, contact Water Doctor at 877-677-9275 today!
Request a Free Water Analysis Today!
CONTACT US
Why Should Hotels Have Their Water Tested?
Beyond the health concerns caused by bacterial or viral contamination, minerals, metals, and chemicals in your water supply can directly affect the comfort of your guests. Just some of the problems caused by poor water quality include:
Illnesses, such as gastrointestinal problems or bacterial infections
Sheets, towels and other laundry that is stiff, rough, or stained
Poor showering or bathing experiences due to hard water
Skin irritation due to minerals in the water
Lime scale and soap scum accumulations that make cleaning difficult
Reduced effectiveness of soaps and detergents
Clogged pipes and fixtures due to mineral or rust accumulations
At Water Doctor, we can analyze the quality of your water and offer the appropriate solutions to treat any problems, such as water softening, reverse osmosis, UV purification, or iron removal systems.
To schedule a water quality test at your hotel or resort, contact us today!
Pollutants Water Doctor Tests For
Water Doctor provides certified lab sampling of water sources for the following contaminants:
Lead
Radium
Nitrates
Bacteria
Radon
coli
Gasoline
Iron
Acid
Volatile organic compounds (VOCs)
Pesticides
Heavy metals
Arsenic
Are you worried that your hotel's water supply might contain any of the above pollutants? Contact Water Doctor immediately for commercial water testing!
Choose Water Doctor for Commercial Water Testing in the Baltimore, MD Area
Not only does Water Doctor provide timely and friendly service for your water testing needs, but we require all of our employees to be educated and certified by the Water Quality Association. We also have team members who are Maryland State Water Treatment Plant Operations and Backflow Prevention Certified. Why would you go anywhere else for your water testing needs?
If you need commercial water services, including testing and treatment, contact us today!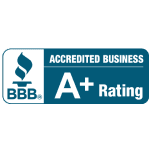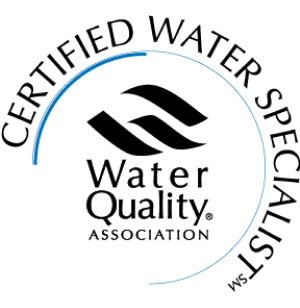 Proudly Serving The Following
Maryland Counties
Anne Arundel | Howard | Baltimore | Frederick | Montgomery | Carroll | Charles | Calvert | Queen Anne's | Harford
Anne Arundel | Howard | Baltimore | Frederick | Montgomery | Carroll | Charles | Calvert | Queen Anne's | Harford