Commercial Water Testing for Restaurants in Maryland
To produce high-quality food that is not only appetizing, but also healthy and safe, restaurants in Maryland must be diligent about food safety and cleanliness, from following proper food handling procedures, to cleaning the building and equipment properly. As part of these activities, the quality of the water in your facility is critical, as contaminants could jeopardize the health of your customers and staff.
With our commercial water testing services, our team at Water Doctor can help you to identify any water quality problems that you may encounter, such as bacterial contamination or excessive mineral content, and we can work with your business to design a treatment solution that is cost-effective and meets the needs of your facility. We serve businesses and homes throughout Maryland, providing comprehensive water testing and treatment solutions.
To learn more about our water quality services, contact Water Doctor today at 877-677-9275!
Why Should Maryland Restaurants Have Their Water Tested?
Whether you are connected to a public water system or your business has its own well, contamination is always a possibility. The water quality in municipal systems can be reduced after a major storm, when a pipe breaks, when treatment equipment fails, or even during regular maintenance. A well can be contaminated by nearby septic systems, maintenance problems, or surface spills. Regular water testing helps your business to:
Produce quality food with clean, fresh water
Prevent illnesses in customers and staff
Comply with Maryland Department of Health regulations
Protect your plumbing system from damaging minerals, acids, or rust in the water
At Water Doctor, we can sample and analyze your water, following all local, state, and federal health regulations, and we can recommend treatment solutions, such as UV purification, to eliminate any concerns.
For an appointment, contact us today!
Request a Free Water Analysis Today!
CONTACT US
Pollutants Water Doctor Tests For
Water Doctor provides certified lab sampling of water sources for the following contaminants:
Lead
Radium
Nitrates
Bacteria
Radon
E. coli
Gasoline
Iron
Acid
Volatile organic compounds (VOCs)
Pesticides
Heavy metals
Arsenic
Are you worried that your restaurant's water supply might contain any of the above pollutants? Contact Water Doctor immediately for commercial water testing!
Choose Water Doctor for Commercial Water Testing in the Baltimore, MD Area
Not only does Water Doctor provide timely and friendly service for your water testing needs, but we require all of our employees to be educated and certified by the Water Quality Association. We also have team members who are Maryland State Water Treatment Plant Operations and Backflow Prevention Certified. Why would you go anywhere else for your water testing needs?
If you need commercial water services, including testing and treatment, contact us today!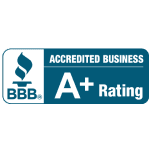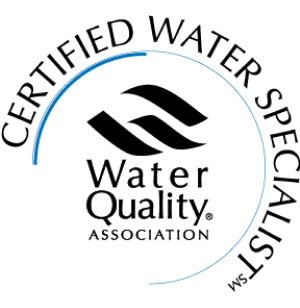 Proudly Serving The Following
Maryland Counties
Anne Arundel | Howard | Baltimore | Frederick | Montgomery | Carroll | Charles | Calvert | Queen Anne's | Harford
Anne Arundel | Howard | Baltimore | Frederick | Montgomery | Carroll | Charles | Calvert | Queen Anne's | Harford