Well Water Chlorination in Maryland
Providing Well Water Chlorination Systems in Annapolis, Columbia, Bethesda, Rockville, Germantown & the Surrounding Areas in Maryland
The water that comes into your home should be crystal-clear, fresh-tasting, and odorless. It's important for our water to be free of pathogenic microorganisms and bacteria in order to keep us safe and healthy in our own homes. Your well should be tested for bacteria yearly. If bacteria is present, most often the first step is to have a professional chlorinate your well. Chlorination is the most commonly used process for eliminating disease-causing bacteria in water.
Our professional staff will inspect your well cap and top of well casing. An improper well cap can allow insects to "nest" inside the cap and create bacterial contamination in the well. Water Doctor offers sealed, vented well caps that will help ensure the safety of your drinking water. Our licensed pump installers will also inspect the top of your well casing to look for cracks or corrosion that can lead to surface water intrusion, discolored water, and the presence of pathogens.
Are you interested in ensuring the safety of your drinking water? Call our team today at 877-677-9275 and schedule well chlorination in Annapolis, Columbia, Bethesda, Rockville, Germantown, or the surrounding areas in Maryland.
Request a Free Water Analysis Today!
CONTACT US
How Often Should You Chlorinate a Well?
Unless your well hasn't been tested in three to five years, chlorinating a well is not an annual task. However, there are other reasons that would make it necessary to chlorinate it more than once every few years!
Here are some typical situations when a well chlorination is needed:
When there is a presence of bacteria
In the case of a new well or a well that has been recently repaired
When the distribution system has been exposed
After contamination from flood water
If you are still unsure about whether or not you need to have your well chlorinated, we encourage you to call Water Doctor at 877-677-9275. One of our many trained professionals will be able to better assist you with your water needs. 
How Long Should You Wait To Use Water After You Chlorinate a Well?
Water Doctor will provide you with a step-by-step instruction sheet on the entire process. During the first 24 to 30 hours, you will not use water for showering, drinking, or laundry; but you may flush toilets.
On the day after chlorination, you will begin to run off chlorinated water intermittently using a garden hose outside. This runoff procedure could last one to three days depending on the well.
Once all chlorine is gone, a follow-up lab test should be done to confirm the procedure was effective and that no bacteria remains.
Call 877-677-9275 or contact us online today to get started with well chlorination and we'd be happy to answer any questions you have about the process.
Chlorinating Well Water in Maryland
If you are interested in servicing your well water (or any kind of water for that matter) in the Maryland area, we invite you to work with our team of experts at Water Doctor. Water Doctor has been successfully servicing homes and commercial locations since 1979, which makes us knowledgeable when it comes to water. Our team operates with honesty and integrity in order to provide customers with a pleasant service experience.
Call Water Doctor today at 877-677-9275 to schedule your well water chlorination in Annapolis, Columbia, Bethesda, Rockville, Germantown, and the surrounding areas in Maryland.
Frequently Asked Questions About Well Water Chlorination
Will the process of well water chlorination cause my water pressure to drop?
Iron and sediment can be present in the first one to two days after a well chlorination. To prevent clogging of fixtures and subsequent pressure drop, a proper "runoff" period is necessary. Initially, a garden hose should be run outside to flush the well of the higher level of chlorine and sediment. 
This should be done intermittently, giving the well pump breaks. After three to eight hours, look for sediment or discoloration. If present, continue to run water outside. If clear, you may begin flushing off the chlorinated water at the house taps — one at a time.
Does my well water need to be chlorinated?
A well chlorination procedure is done when a lab test confirms bacteria is present. In addition, if a home on well water is vacant for more than a few months, this procedure may be needed to kill growth in plumbing from stagnant water. To extend the life of the submersible well pump and prevent clogging of house fixtures, a well chlorination should be done only when necessary.   
What if there is still chlorine in my well after I flush it?
If chlorine is still present in your well water after flushing, additional flushing may be necessary.  You may purchase a chlorine test kit from the hardware store to check chlorine residuals. Generally, the water can be used for household purposes when chlorine is down to 2 ppm or less and looks clear.
Will chlorinated well water have a distinct taste or smell?
Chlorinated water may have a slightly different taste or smell compared to non-chlorinated water. Some people describe it as a "bleach-like" smell or taste. However, if properly treated, the chlorine taste or smell should not be overwhelming.
If you notice a strong chlorine taste or smell, continue to flush the well.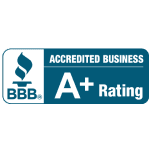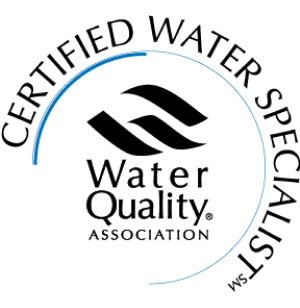 Proudly Serving The Following
Maryland Counties
Anne Arundel | Howard | Baltimore | Frederick | Montgomery | Carroll | Charles | Calvert | Queen Anne's | Harford
Anne Arundel | Howard | Baltimore | Frederick | Montgomery | Carroll | Charles | Calvert | Queen Anne's | Harford