Commercial Water Testing for Marinas in Maryland
Marinas often serve as a combination of temporary storage for cabin cruisers, yachts, and other pleasure craft, as well as semi-permanent or year-round berths for those who prefer to live on the water. As part of the services that a marina offers, fresh, clean water is one of the most important, allowing customers enjoy the comforts of home while docked. To ensure the best quality water for your clients, it is important to maintain the plumbing system and have the water quality tested periodically.
At Water Doctor, our team can help your business provide clean, healthy water to your clients with our commercial water testing services, as well as our wide variety of commercial water treatment solutions. Since 1979, we have been providing commercial and residential water testing and treatment services throughout Maryland, and our team can help you correct nearly any water quality issue, from hard water or acidic water to bacterial contamination.
To learn more about our commercial water testing and treatment services, contact Water Doctor today at (877) 677-9275!
Why Should Marinas Have Their Water Tested?
With complex plumbing systems, the constant threat of pipe corrosion, and the possibility of existing contaminants in the water supply, whether it is a municipal system or a private well, it is important for marinas to test their water regularly and correct any problems. When boats are rinsed, staining can occur when iron in present in the water. A Water Treatment System can be installed to address this issue. Our Commercial Department has experience with several local Marinas, contact our office for a free consultation! From excess salts and minerals to heavy metals, petroleum, or microorganisms, any contaminants in the water can affect the health, comfort, and safety of your guests. Frequent water testing can help you maintain quality water and help your business to:
Avoid plumbing problems like mineral accumulations, corrosion, and fixture damage
Protect the health of your guests and employees
Provide clean, healthy water for cooking, cleaning, and bathing
Protect the plumbing systems of boats docked at your facility
Provide fresh water for boat cleaning and maintenance
Our team at Water Doctor can work with your facility to develop a testing schedule that meets your needs and your budget, and we can offer treatment solutions (such as reverse osmosis, water softening, or UV sterilization systems) that can help correct any problems we may find.
Contact us today to learn how we can help you improve the water quality at your marina!
Request a Free Water Analysis Today!
CONTACT US
Pollutants that Tests by Water Doctor Can Identify
At Water Doctor, our experts provide certified lab sampling for a variety of common water contaminants, including:
Heavy metals
Lead
Arsenic
Iron
Radium
Radon
Gasoline
Oil
Pesticides
Volatile organic compounds and chemicals
Acids
Microorganisms like E Coli and Cryptosporidium
And more!
If you suspect that your water has any of these contaminants, contact our team today to discuss our commercial water testing and treatment solutions!
Choose Water Doctor for Commercial Water Testing in the Baltimore, MD Area
At Water Doctor, all of our team members are certified by the Water Quality Association and many also carry certification for Backflow Prevention and Maryland State Water Treatment Plant Operations. Our friendly professionals have the expertise to help you ensure your guests receive the quality water they expect with regular testing and affordable treatment options.
To schedule commercial water testing or request a consultation, contact Water Doctor today at 877-677-9275!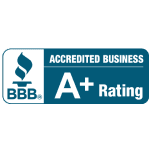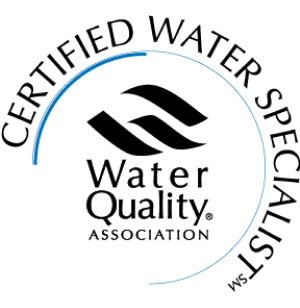 Proudly Serving The Following
Maryland Counties
Anne Arundel | Howard | Baltimore | Frederick | Montgomery | Carroll | Charles | Calvert | Queen Anne's | Harford
Anne Arundel | Howard | Baltimore | Frederick | Montgomery | Carroll | Charles | Calvert | Queen Anne's | Harford