Well Water Testing for Taste and Odor Issues
Water Testing in Annapolis, Columbia, Bethesda, Rockville, Germantown & the Surrounding Areas
You want your water to taste pure and fresh, but sometimes that isn't the case. If you notice that your water has an unpleasant taste or a strange odor, it is an indicator that something could be wrong. Water Doctor provides water inspections and testing in Maryland to help determine what the problem is and recommend the best way to fix it so you can start enjoying quality drinking water in no time.
To schedule well water testing for taste and odor issues in Annapolis, Columbia, Bethesda, Rockville, or the surrounding areas in Maryland, contact us at 877-677-9275 today!
Request a Free Water Analysis Today!
CONTACT US
Well Water Testing Services
The first step is getting your water professionally tested. Here are some signs of potential water issues and how to test for them.
Common Odor Issues with Water
Rotten eggs: The smell of rotten eggs is definitely a sign that something is wrong with your water supply. In this case, it likely means you have a sulfur problem.
Chlorine: Some chlorine in your water is okay, but if you smell chlorine, then there is too much of it in your water. It is usually not an emergency, but you should get your water tested as soon as possible to determine the chlorine levels.
Gas: Smelling gas in your water is rare, but if you do, then you should immediately stop using the water. This means that somewhere along the line your water is being contaminated with fuel, gasoline, petroleum, etc.
Moldy, grassy, fishy: Unusual smells along these lines mean there is bacterial overgrowth in your water.
Common Taste Issues with Water
Salty: When your water tastes salty, it has too much sodium in it. While this is not cause for immediate concern, consuming large amounts of sodium over an extended period of time can be detrimental to your health.
Metallic taste: A metallic taste indicates that the water has high levels of iron, manganese, copper, lead, or zinc.
It is also important to test for nitrates and arsenic as well as gauge the pH levels of your water. While your local water treatment facility works hard to provide clean drinking water, it is possible for water to become contaminated once it leaves the treatment center. Because of this, it is recommended that you test your water annually.
How to Fix Smelly Water
Once you have determined the cause of any taste or odor issues with the help of a professional, then you can begin to solve the problem. Water Doctor offers a variety of services and products for improving your water. Proudly serving Maryland, we offer:
Other treatments for bad odors and tastes in your water include oxidizing filtration, ion exchange, activated carbon filters, and more.
Call Water Doctor Today for Water Testing in Maryland
Having clean water that you drink every day is important because not only does it taste better, but it also helps prevent health issues. Call Water Doctor to assist with testing and improving your home's water supply.
To learn more about our water testing in Annapolis, Columbia, Bethesda, Rockville, or the surrounding areas in Maryland, contact us at 877-677-9275 today!
Additional Resources
Want to learn more about well water testing for taste & odor issues? Check out these articles to educate yourself further: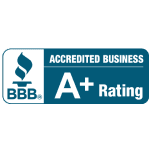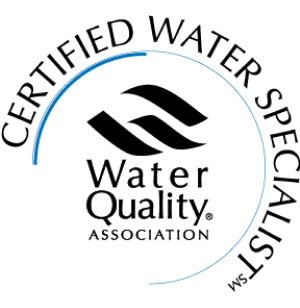 Proudly Serving The Following
Maryland Counties
Anne Arundel | Howard | Baltimore | Frederick | Montgomery | Carroll | Charles | Calvert | Queen Anne's | Harford
Anne Arundel | Howard | Baltimore | Frederick | Montgomery | Carroll | Charles | Calvert | Queen Anne's | Harford