Acid Water Treatment for Maryland Well Water
Acid Neutralizing in Annapolis, Columbia, Bethesda, Rockville, Germantown & the Surrounding Areas
Our team at Water Doctor has years of experiencing providing acid water treatment for residents throughout Maryland. To schedule your service, contact us today.
To learn more about our acid water treatment services in Annapolis, Columbia, Bethesda, Germantown, and the surrounding areas in Maryland, contact us at 877-677-9275 today.
Request a Free Water Analysis Today!
CONTACT US
Where Does Acidic Water Come From?
Acidic water can be attributed to acid rain and water which seeps into buried or decayed vegetation. If the issue is not addressed quickly, acid water can deteriorate metal plumbing systems such as lead, iron, or copper pipes, brass fixtures, heating elements, and steel water tanks. This type of water issue can be very harmful to your health, especially if lead is present in your water too.
Signs of Acidic Water
To prevent acid water from having a negative impact in your home, it's important to look out for signs indicating this water change. If you see any of the following signs present in your home, you should call Water Doctor right away to have one of our professionals assess your water quality.
Blue or green stains in your sinks or tubs
Deterioration of metal, brass, iron, or copper pipes
Rust in the toilet flush tank
Metal taste in water
Leaks in copper piping
Repeated leaks in plumbing fixtures
Are you asking yourself, "Where can I find well water treatment near me?" Pick up the phone and call Water Doctor at 877-677-9275 to schedule your acid neutralizing service in Annapolis, Columbia, Bethesda, Germantown, or the surrounding areas in Maryland.
Treatment for Acidic Well Water
In order to prevent pipe and fixture corrosion, you will want to neutralize your well water as quickly as possible! With help from Water Doctor, you will be able to neutralize your water in one of two ways:
Natural Mineral Acid Neutralizer – This system uses a polyglass tank filled with a mineral bed of calcium carbonate and magnesium oxide. Once your water has been filtered through the mineral bed, it becomes neutralized and will reduce further corrosion of the home's pipework. The natural mineral acid neutralizer also comes with a powerful control valve, which periodically rinses the mineral bed. Water Doctor highly recommends this natural neutralizing option and offers services from expert technicians to replenish minerals as needed.
Chemical Injection Feeders – With a chemical injection feeder, a feed pump will deliver doses of chemical according to water usage. This chemical is caustic and must be handled with care to avoid burns of skin and eyes. Due to the harsh chemicals involved with this process, Water Doctor only installs chemical injection feeders at commercial locations where our technicians provide the proper service.
To learn more about acid neutralizing in Rockville, Germantown, Annapolis, and the surrounding areas in Maryland, give us a call at 877-677-9275.
Additional Resources
Want to learn more about acid well water treatment? Check out these articles to educate yourself further:
Acidic Well Water Treatment in Maryland
Has your Maryland well water been contaminated with high levels of acidity? Water Doctor has the experience and expertise to bring your water's acidity back to normal in no time at all. To ensure the water you consume is safe and refreshing, we only deliver the very best services.
Contact Water Doctor today at 877-677-9275 to quickly and effectively solve your well water issues in the Anne Arundel, Howard, Montgomery, and Baltimore County, Maryland area!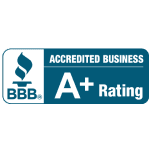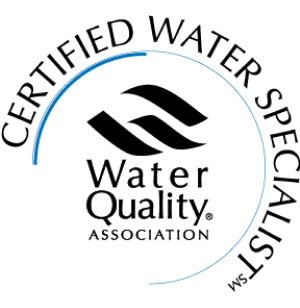 Proudly Serving The Following
Maryland Counties
Anne Arundel | Howard | Baltimore | Frederick | Montgomery | Carroll | Charles | Calvert | Queen Anne's | Harford
Anne Arundel | Howard | Baltimore | Frederick | Montgomery | Carroll | Charles | Calvert | Queen Anne's | Harford