Well Water Treatment & Filtration in Maryland
Water Treatment Solutions in Annapolis, Baltimore, Gaithersburg & the Surrounding MD Areas
Having clean water is essential to any home or business. The team at Water Doctor understands this and has been offering well water treatment systems throughout Maryland since 1979. Our experts have the ability to handle a wide variety of water issues from hard water to strange odors through primarily natural treatment methods.
If you're concerned about the quality of your well water or want to improve the taste of your drinking water, contact Water Doctor today! 
Request a Free Water Analysis Today!
CONTACT US
Well Water Treatment Services
At Water Doctor, we offer comprehensive water treatment and filtration solutions for well water systems throughout Maryland. Our well water services include:
Call us today at 877-677-9275 to schedule your water treatment inspection in Annapolis, Baltimore, Gaithersburg, or a surrounding area!
Why Choose Water Doctor?
Water Doctor has the experience and expertise you need to get the job done. Our #1 priority is to ensure the well water you consume is safe and refreshing!
You like to support local business — Water Doctor is a family-run business that has provided well water services in Central Maryland since 1979. Our service to this community is rooted in our desire to support our neighbors.
All Water Doctor employees are encouraged to be certified by the Water Quality Association. Our team operates with honesty and integrity to give customers a pleasant service experience.
Contact Water Doctor today to schedule well water treatment throughout Anne Arundel, Howard, Montgomery, and Baltimore County, Maryland area!
Additional Resources
Want to learn more about owning and caring for your well? Check out these articles to educate yourself further:
Don't Let Acidic Water Eat Your Pipes
Acidity of water is measured on a pH scale of 0-14, with 7 being neutral. A pH value below 7.0 is acidic and will corrode copper plumbing, brass fixtures, heating elements, and steel tanks. The result of this corrosion is a blue-green stain on sinks and tubs.
In order to prevent the presence of acidic water in your pipes, you will need to use a specialized treatment method. There are two treatment methods for acidic water—natural mineral neutralizers and chemical injection systems.
However, for residential applications we offer the natural mineral systems. Contrary to popular myth, the natural mineral neutralizer will treat pH levels down to 4.0 with proper sizing, mineral ratios, and servicing.
Natural Mineral Acid Neutralizer
This natural mineral acid neutralizer is a polyglass tank filled with calcium carbonate and magnesium oxide.
Water flows through the mineral bed and is neutralized, which prevents associated corrosion throughout the entire home. An automatic backwash control valve will rinse the mineral bed periodically.
This system eliminates homeowner maintenance and has a strong, automatic backwashing control valve. This feature is key, because upflow neutralizers and manual backwash units fail to perform in the long run when the mineral bed is not kept loose and clean.
Depending upon size and usage, the minerals are replenished by Water Doctor technicians once or twice a year. Removal of fouled minerals in the tank is crucial when performing the mineral service.
We do not add new minerals until we remove the fouled minerals and thoroughly probe the remaining bed. Water Doctor does not sell porthole or dome hole tanks because they cannot be effectively serviced.
After the acid neutralization process is complete, depending on hardness levels in your water, a water softener may be desired.
Chemical Injection Feeders
Water Doctor prefers natural mineral acid neutralizers as opposed to chemical injection systems. However, in some instances chemical feeders may be appropriate for your home. 
A chemical injection system usually consists of a feed pump mounted on a solution bin, a water meter, and a separate mixing tank. A quality system should include a proportional, metered feed pump, which injects an accurate dose of chemical according to water usage. For pH levels below 6.0, a mixing tank should follow to allow for "contact time." Systems that do not include these features make it difficult for the homeowner to maintain a neutral pH level.
With chemical injection feeders, it is important to know that:
They rely primarily on homeowner maintenance.
Chemicals are caustic—wear gloves and protective eyewear.
Regular addition of chemicals is usually necessary.
Water Doctor uses chemical injection feeders on our commercial applications, but not for residential homes due to the presence of caustic chemicals.
Iron Water
Iron in water will create orange and brown stains on sinks, tubs, and laundry. Iron is not harmful to your health, but staining can begin at 0.3 ppm.
When designing an iron filtration system, the following items must be taken into consideration: level of iron (ppm), pH level, hardness, manganese, and sulphur.
The flow rate of the well pump and estimated water usage is also critical in determining the right size and specifications of an iron removal system.
Water Doctor prefers using natural treatment methods and eliminating the need for homeowner involvement.
We offer a written performance warranty, as well as a contract detailing the results of the system.
Be sure to obtain written contract with your quotations to prevent purchasing an undersized system that cannot handle your water conditions. Call now to schedule an onsite evaluation, free water analysis, and recommendation for an iron filtration system.
Soften Your Hard Water with Water Doctor
We offer a free water analysis for hardness and iron to determine the type and capacity of the water softener system you need.
After testing the water, we create a written performance warranty and a contract that shows the expected results from the system.
Our metered water softeners:
Remove hardness minerals which cause deposits and film on glassware, tile, tubs, and fixtures.
Soften the water, which makes household cleaning a breeze.
Prevent scale build-up in hot water systems, which may reduce energy costs.
Make laundry softer, cleaner, and brighter.
Regenerate based on your water usage, which is more efficient on water and salt.
Be sure to obtain a written contract with your quotations to prevent purchasing an undersized water softener system that cannot handle your water conditions.
Water Doctor prefers using natural treatment methods and eliminating the need for homeowner involvement.
After the water softener system is professionally installed, we offer a free follow-up visit to test the water and check the system. We will also send you notices when the system is due for service.
For more information, call us toll free at (877) 677-9275 or Request a Quote.
Eliminate Odors in Your Water
The most common odor in well water is described as "rotten-egg odor," which results from hydrogen sulfide gas.
Treatments available include natural aeration or chlorine injection. Water Doctor prefers to use natural aeration versus the other method, which can introduce unhealthy chlorine by-products into the water.
Our natural aeration system is 99.9% effective and has the advantage of eliminating homeowner maintenance. Our new style aeration also prevents flow restrictions for better performance.
If you're experiencing unpleasant odors from your water, we can help. Our fully trained technicians will diagnose your problem, then submit a thorough proposal and detailed contract.
Odor in Hot Water Only
When a "sewage" or rotten-egg odor is present in hot water only, it may come from the anode rod in the hot water heater.
You may want to consider replacing the magnesium anode rod with an aluminum rod and chlorinate the hot water heater and hot plumbing lines.
If you have a boiler or your hot water heater is less than three months old, you may have low levels of sulfur that are detectable in hot water only. This is often what leads to an unpleasant odor in your hot water.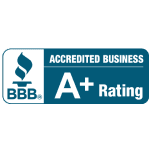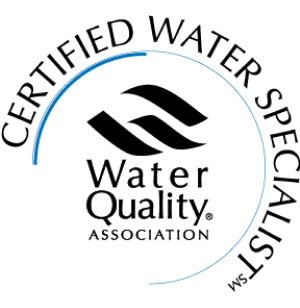 Proudly Serving The Following
Maryland Counties
Anne Arundel | Howard | Baltimore | Frederick | Montgomery | Carroll | Charles | Calvert | Queen Anne's | Harford
Anne Arundel | Howard | Baltimore | Frederick | Montgomery | Carroll | Charles | Calvert | Queen Anne's | Harford