back to Blog
What You Need To Know Before Buying a Home With Well Water
Buying a home can be stressful, and you want to make the right choice for you and your family. To do that, you need to be fully aware of the property's condition before you sign the dotted line, which includes your water supply.
Benefits of Owning Your Water Supply
Private well water is a privilege thousands of Marylanders enjoy. Having your own water supply allows you to ensure you have safe, potable water.
Unfortunately, public water is not as safe as once assumed. Even though city-supplied water undergoes a purification process, lead, pharmaceuticals, and personal care products are present in municipal water supplies around the country. If your home is supplied with well water, you are in direct control of the purity and safety of your water supply.
When purchasing a home with well water, be sure to ask:
How old is the well pump?
Is there a water treatment system on-site?
What is the age of the water treatment system?
Has the treatment system been maintained regularly?
Well Water Testing
Your loan officer will require water quality testing done by a lab within 30 days of settlement. However, well water testing should be part of the inspection process, and having this testing done as early as possible will help remedy any issues before you move in. Most often, the water must be tested for:
Bacteria
Nitrates
Lead
Turbidity
Regional Considerations for Well Water
Depending on where you purchase a home, there are constituents in the water that are common to that region:
In Anne Arundel County, many wells need treatment for high iron and sometimes radium.
In Calvert County, hard water and sulfur are common.
In northern Baltimore County, there is an issue with chloride/salt intrusion in homes near a county road or state highway. A total dissolved solids test will help determine if that will be an issue.
Water Doctor has over 40 years of experience treating Maryland communities, so whatever the problem, we have you covered. Our experienced staff can recommend which water quality tests should be done based on your home's location.
Schedule a consultation and get a free estimate to remediate any water problems that arise.
Choose Water Doctor for Well Water Testing & Treatment
Water Doctor will keep a detailed history of your treatment equipment and services, so when your water is due for service, we'll send a licensed, bonded, and trained technician to service your system. We have many clients that have used our services for over four decades, and we hope you'll join our family of happy customers.
Call 877-677-9275 or contact us online to schedule well water testing and treatment today. We look forward to partnering with you in your new home.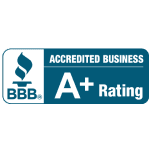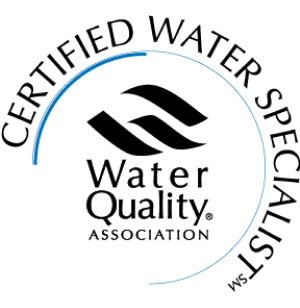 Proudly Serving The Following
Maryland Counties
Anne Arundel | Howard | Baltimore | Frederick | Montgomery | Carroll | Charles | Calvert | Queen Anne's | Harford
Anne Arundel | Howard | Baltimore | Frederick | Montgomery | Carroll | Charles | Calvert | Queen Anne's | Harford