back to Blog
Is My Well Water Safe to Drink?
While most Americans draw their water from public sources, the Environmental Protection Agency estimates 15 million U.S. households (or about 15% of Americans) rely on private wells. Without clean water regulations from state and federal agencies, ensuring well water is safe depends largely on individual homeowners. If you have a private well that you intend to use for drinking water at your Maryland home, read on to learn how to be sure your well water is drinkable!

Signs of Well Water Contamination
Strange odors or colors: If you notice a moldy, grassy, or fishy odor, bacteria could be present in your well water. Strange colors could indicate high mineral content or even dirt in your water. It rarely occurs, but if you detect the smell of petroleum in your well water, stop drinking it immediately and call your Maryland water treatment experts!
Your well (or a nearby well) has a history of contamination: If your well or one of your neighbors' wells has been contaminated in the past, you already know there are pollutants in the area. This increases the chance that your water will be contaminated in the future.
Members of your family have fallen ill: Of course, every illness isn't caused by contaminated well water. However, if you notice strange water smells, tastes, or colors in conjunction with illness (particularly gastro-intestinal problems) in your family, your well water may not be safe to consume.
To read more about common signs of water contamination, click here!
Well Water Safety Checklist
The EPA provides guidelines for ensuring the safety of your well water. See below for some of their recommendations and how Water Doctor can help!
Test your well water: There's really no way to know for sure if your water is safe to drink if you don't test it. The EPA recommends getting your water tested at least once a year or more frequently if you notice changes in your water, there are unexplained family illnesses, or if someone who relies on your water supply is particularly vulnerable (nursing or pregnant women, infants, and the elderly). Water Doctor provides free well water testing for lead, bacteria, E. coli, gasoline, pesticides, heavy metals, and more in Baltimore, MD and the surrounding areas!
Identify potential problems near your well: Sources that might cause contamination include livestock, pesticides from farming, lawn fertilizers, disposed motor oil, gasoline from a nearby gas station, or a neighbor's septic system.
Be aware of environmental issues in your Maryland community: Anything that affects the environment near your Maryland home could be a potential source of well water contamination. Consult a Water Doctor technician or a local health department official to learn about any new construction, industrial facilities, sewer lines, or hazardous waste facilities (among others) that could lead to water safety issues.
Well Water Testing in Baltimore, MD
If you're unsure whether your well water is safe to drink, the first step is having it tested. Water Doctor employs nine Water Quality Association Specialists, so we are extremely knowledgeable and ready to help you with all of your water treatment needs! If you need well water testing or a drinking water analysis for your Maryland home, call us at 877-677-9275 today!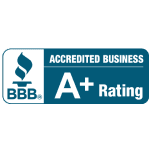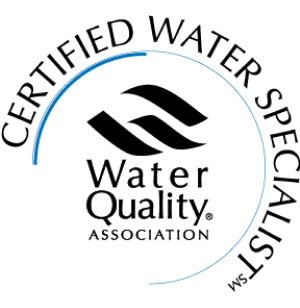 Proudly Serving The Following
Maryland Counties
Anne Arundel | Howard | Baltimore | Frederick | Montgomery | Carroll | Charles | Calvert | Queen Anne's | Harford
Anne Arundel | Howard | Baltimore | Frederick | Montgomery | Carroll | Charles | Calvert | Queen Anne's | Harford