back to Blog
How To Spot Counterfeit Water Filters
In the last several years, counterfeit water filters from foreign manufacturers have become common on large internet auction and shopping sites that offer merchandise from third-party sellers. While most of the questionable goods are things like clothing that present little danger to consumers, the manufacturers are now offering items like batteries, electronics, and even water filters, which could pose safety concerns if they are not manufactured to proper quality standards.
Why Counterfeit Water Filters Can Be Dangerous
In 2016, the Association of Home Appliance Manufacturers started the "Filter It Out" campaign to warn consumers about the dangers of counterfeit refrigerator water filters. They determined that many of the filters sold by third parties online, which bear official-looking branding from major appliance manufacturers, are actually potentially dangerous fakes.
In their report titled "The Danger Of Counterfeit Filters," AHAM detailed their findings from tests of several counterfeit water filters from various manufacturers. They found that the filters generally did a poor job of removing contaminants such as lead and cysts, while some actually added contaminants to clean water, with 10 different compounds found at elevated levels, including arsenic in some samples.
Although refrigerator water filters seem to be the main target of the counterfeit manufacturers, it's possible that they could easily produce other types in the future, such as replacement cartridges for popular pitcher filters like Brita or even home water filtration systems.
How To Protect Your Family From Fake Products
Purchase quality, certified products from Water Doctor. Our products are certified and come with guarantees.
Identifying Counterfeit Water Filters
In a pamphlet titled "How to Spot a Counterfeit Water Filter," AHAM offers tips to help consumers identify illegitimate products. Four common signs that you may have a fake water filter include:
Weight – Quality water filters have dense filtering materials that add weight to the cartridge. Counterfeit water filters often feel lighter than their legitimate equivalents and will typically not filter nearly as well.
Lack of certification – Real water filters should have certification symbols from agencies like the NSF or WQA Gold Seal, ensuring the filter meets certain standards. Fake water filters often lack the certification symbols or they may have fake symbols that look similar.
Glossy packaging – The packaging for counterfeit filters often looks similar to the legitimate product, with logos, brand names, and product descriptions copied faithfully. Often, the only way to identify fake packages is through their use of glossy finishes, which may be intended to make the water filters look more legitimate.
Price – Counterfeit filters will often be sold for much less than the real product. Be wary of discounted prices and make sure you are buying from a reputable seller.
It is always best to buy replacement water filters from the manufacturer of your appliance or water filtering system from an authorized distributor.
Water Treatment Systems in Maryland
At Water Doctor, we sell and install a variety of water treatment solutions, including whole-home water filters, reverse osmosis systems, water softening systems, and more. We work with our manufacturing partners to ensure we offer only the highest quality water treatment solutions, along with authentic water filter replacements. Since 1979, we have been providing quality water testing and treatment solutions throughout Maryland, and we are happy to help with all your residential or commercial water treatment needs.
To learn more about our water treatment solutions for your Maryland home or business, call us today at 877-677-9275 or contact us online!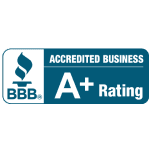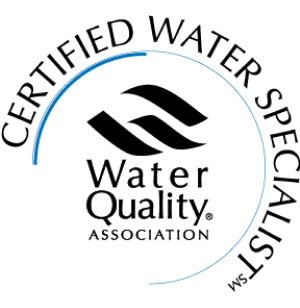 Proudly Serving The Following
Maryland Counties
Anne Arundel | Howard | Baltimore | Frederick | Montgomery | Carroll | Charles | Calvert | Queen Anne's | Harford
Anne Arundel | Howard | Baltimore | Frederick | Montgomery | Carroll | Charles | Calvert | Queen Anne's | Harford