back to Blog
Are Water Filtration Systems Worth It?
Homeowners who ask if water filtration systems are worth it usually want to know the real impact of a filtration system beyond just better-tasting water.
Water filtration systems offer the greatest benefits for:
Residents with compromised immune systems
Homeowners who want to drink more tap water instead of bottled water
Households in a community that has an unsafe or questionable water supply
Homes that use well water
If you fall into any of those categories, whole-home water filtration systems will benefit you the most. Here's how:
Water Filtration Systems Remove Harmful Contaminants
Unfortunately, city water treatments can still leave serious contaminants in your tap water. The most dangerous contaminant possible is lead, which a water filtration system removes. Other contaminants include:
Chlorine, which is used to treat municipal water supplies
Chloramine
Trihalomethanes
Lead
Personal care products 
Private well water most often contains chemicals such as:
Pesticide runoff
Nitrates
Bacteria
Lead
Radium
Well water still needs to be treated even though it comes from your property, so a water filtration system makes this process more convenient.
If you or a loved one has a compromised immune system, you are most vulnerable to these contaminants. A water filtration system like a reverse osmosis filtration system eliminates these health hazards and provides consistent access to safe drinking water so you can have peace of mind.
Filtered Water Makes Drinking, Bathing, and Cooking Healthier
A filtration system makes it possible to have clean water throughout your entire home, not just improving the drinking water quality in your kitchen. Ultraviolet water sterilizers kill bacteria without using chemicals. 
Water used in cooking meals is reliably clean, and your skin and hair will feel less dry with a comprehensive whole-home water filtration system.
Water Filtration Systems Soften Water
Hard water, which contains high levels of calcium and magnesium, slowly scales inside piping systems and appliances that use water, such as your dishwasher or water heater.
With softened water, you'll see fewer spots on your dishware, need fewer repairs for your water-based appliances, and have brighter clothing out of your washing machine.
Call Water Doctor for a Free Water Analysis Near Anne Arundel County
For over 40 years, our professional team at Water Doctor has helped communities throughout Maryland maintain clean, safe drinking water for their families with quality water filtration systems. We proudly install natural water treatments that use aeration and minerals instead of chlorine, like municipal water treatments.
Call us at 877-677-9275 or contact us online to schedule an appointment. We would be happy to provide a free water analysis for your home in Anne Arundel County, Montgomery County, or the surrounding areas.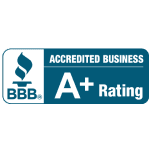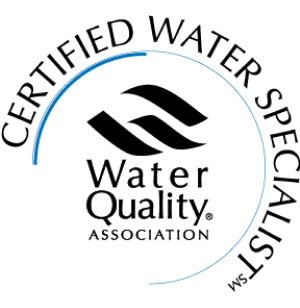 Proudly Serving The Following
Maryland Counties
Anne Arundel | Howard | Baltimore | Frederick | Montgomery | Carroll | Charles | Calvert | Queen Anne's | Harford
Anne Arundel | Howard | Baltimore | Frederick | Montgomery | Carroll | Charles | Calvert | Queen Anne's | Harford