Pressure Tank Repair in Maryland
Providing Well Pressure Tank Repair in Annapolis, Columbia, Bethesda, Rockville, Germantown & the Surrounding Areas
Without a properly working well pump, you will likely find yourself with low flow or inconsistent water pressure. These issues can make it difficult to complete simple daily tasks such as showering, running the dish washer, flushing the toilet, or washing clothes. Water Doctor offers pressure tank repair throughout Maryland, and our team of experts will come to your home or business to diagnose the problem and figure out the best solution for you!
If you think you need pressure tank repair in Annapolis, Columbia, Bethesda, or the surrounding areas in Maryland, contact Water Doctor today at 877-677-9275!
Request a Free Water Analysis Today!
CONTACT US
Signs of Problems with Your Pressure Tank
If your well pump suddenly stops working, or you've noticed issues with the flow or quality of your water, your water well pump or pressure tank might be to blame. Some signs that might indicate a poorly performing pressure tank include:
Lack of water flow from faucets
A constantly running well pump
Brown or dirty water
Loud noises coming from your well pressure tank
Poor water pressure
Air sputtering from faucets
Abnormally high utility bills
Whether or not you suspect your well pump or pressure tank is the problem, you should call your local water specialists if you're experiencing any of the above problems!
If your well pump isn't working or you think your pressure tank needs repair, call Water Doctor at 877-677-9275 today!
How Long Does a Pressure Tank Last?
A storage tank can last for 25 years or more if it's properly maintained, though they're generally warranted for five years. If the storage tank isn't properly maintained, if the air charge in the tank drops significantly, the water tank bladder can stretch and rupture and will likely take the pump with it.
Well Pump Services in Maryland
The best way to find out if your pressure tank is causing the problems you're having with your well pump is to have it inspected by a water quality expert. We offer a full range of well pump services to diagnose and treat the problem with your well water system, including:
Pressure tank repair
Pressure booster installation
And more!
If you want to be sure that your well pump and pressure tank are in good working condition, call us at 877-677-9275 today!
Why Water Doctor for Pressure Tank Repair in Maryland?
When your pressure tank is giving you trouble, it's important to have an expert on hand who can diagnose the issue and execute a solution. Water Doctor's Water Quality Association Specialists are trained and certified to work with well water systems, including your well pump and pressure tank, so you don't have to worry that work will be done incorrectly! Our primary goal is providing you with clean water to keep your family safe.
Contact us at 877-677-9275 for water pressure tank repair in Annapolis, Columbia, Bethesda, or the surrounding areas in Maryland.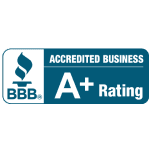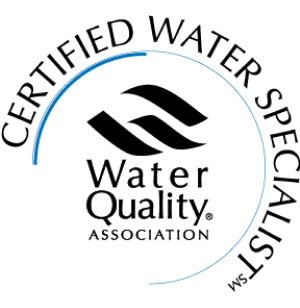 Proudly Serving The Following
Maryland Counties
Anne Arundel | Howard | Baltimore | Frederick | Montgomery | Carroll | Charles | Calvert | Queen Anne's | Harford
Anne Arundel | Howard | Baltimore | Frederick | Montgomery | Carroll | Charles | Calvert | Queen Anne's | Harford