back to Blog
When Do I Need to Replace My Well Pump?
Replacing a well pump can be a rather large job, especially if you have a deep well. With a typical pump lasting 15 to 25 years, however, it is not something that has to be done often. As a well pump approaches the end of its service life, you may start to notice problems with your plumbing system, such as changes in pressure or higher utility costs. It is best to replace the pump as soon as you start having trouble with it to avoid a sudden failure in the future and the resulting lack of water.

Signs That Your Well Pump May Need Replacement
Well pumps use an electric motor to lift water out of the well, and as they age, heat, friction, and corrosion can cause wear that gradually leads to failure. While a well pump can break down at any time, often there are warning signs that can give you a bit of notice beforehand. These can include:
Higher utility costs – If your pump is having trouble moving water efficiently, or it is running constantly, it can drive your utility costs up by a significant margin.
Low water pressure – When the pump transports the volume of water that it has in the past, you may notice decreased water pressure in your home.
Dirty water – A pump or screen that is physically damaged may allow sediment into the plumbing system, and that sediment will also accelerate the failure of the pump itself.
Air in the lines – If your faucets gurgle or release air when turned on, it could be a sign that the pump is not supplying enough water and air is entering the plumbing lines.
Odd noises – If you can hear the pump running constantly near the well, or it is making strange noises, the pump may be on the verge of failure.
Tripped breakers – When a well pump is not operating properly, it may require more current than normal, tripping the breakers. If this happens often, have the well and pump inspected.
Though well pumps can last up to 25 years, other problems in the plumbing system can cause premature failures, such as excess sediment in the well, plumbing leaks, pressure tank failures, a faulty pressure switch, or electrical problems. These examples can also be mistaken for a pump failure, so if you notice anything abnormal, it is wise to have your well professionally inspected as soon as possible.
Whether you have a well pump that has failed, a leaking pressure tank, or water quality problems, our team at Water Doctor can help. We offer well water solutions throughout Maryland, including well pump installation and replacement, pressure tank repair, well water testing, treatment solutions, and more.
Call Today to Schedule Well Pump Replacement in Maryland
If your well pump has failed, you can count on our team at Water Doctor for a timely, cost-effective well pump replacement. Since 1979, we have been serving customers all over Maryland, including the Baltimore, Annapolis, Bethesda, and Owings Mills areas. We provide quality water testing and treatment services, including water softening, reverse osmosis, and UV sterilization systems, as well as well water services, commercial water treatment, and more.
Contact us today at 877-677-9275 or visit us online to schedule a well pump replacement or to learn about our other well water services!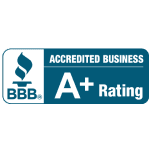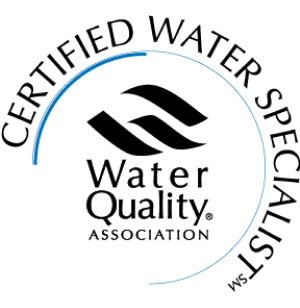 Proudly Serving The Following
Maryland Counties
Anne Arundel | Howard | Baltimore | Frederick | Montgomery | Carroll | Charles | Calvert | Queen Anne's | Harford
Anne Arundel | Howard | Baltimore | Frederick | Montgomery | Carroll | Charles | Calvert | Queen Anne's | Harford