Well Water Treatment Services in Maryland
Serving Annapolis, Gaithersburg, Edgewater, Glenwood & Surrounding Areas
Having clean water is essential to any home or business. The team at Water Doctor understands this and has been offering well water treatment systems throughout Maryland since 1979. Our experts have the ability to handle a wide variety of water issues, from hard water to strange odors, through primarily natural treatment methods.
If you're concerned about the quality of your well water or want to improve the taste of your drinking water, contact Water Doctor today!
Well Water Testing & Analysis
Water Inspections
As a general rule, the state of Maryland and the Environmental Protection Agency recommend getting your water inspected at least once a year to take proper health precautions. Water Doctor offers home inspections throughout Maryland so you can find out what's really in your water and take any necessary steps to make it clean.
Well Water Lab Testing
Through our extensive well water analysis packages, we are able to test your water for contamination of lead, gasoline, radium, nitrates, pesticides, volatile organic compounds, bacteria, heavy metals, radon, and arsenic.
If you're interested in getting your Maryland well water tested, call Water Doctor at 877-677-9275 today.
Drinking Water Filtration Solutions
Drinking Water Filtration Systems
Although tap water in Maryland is relatively clean, there can be contaminants such as bacteria and harmful chemicals in the water you drink. Through our reverse osmosis process or bacteria sterilization, we can provide your home or commercial location with clean, safe drinking water.
Reverse Osmosis
This water filtration process treats a wide range of contaminants from drinking water. Enjoy fresh, healthy water in your home without the waste or hassle of buying bottled water.
For cleaner and better-tasting drinking water, contact Water Doctor today — give our team a call at 877-677-9275.
Water Treatment Systems & Solutions
If you are unsure which service your home or commercial building requires, that's not a problem! Water Doctor also offers annual inspections to ensure optimal health for you and your family (or employees).
If you are ready to learn more about the services that we offer, please call 877-677-9275 to speak with one of our professionals.
Choose Water Doctor for Well Water Treatment in MD
No matter what type of water treatment your home or business needs, Water Doctor has the experience and expertise needed to get the job done. We only deliver the very best services to ensure the water you consume is safe and refreshing! Our family-run business has provided the Central Maryland area with high-quality well water treatment since 1979.
To provide customers with outstanding results, all Water Doctor employees are certified by the Water Quality Association. Water Doctor proudly employs nine WQA Certified Water Specialists. Our team operates with honesty and integrity to give customers a pleasant service experience.
Contact Water Doctor today to schedule well water treatment throughout Anne Arundel, Howard, Montgomery, and Baltimore counties.
Water Filtration & Treatment from Water Doctor
Water Doctor offers well water treatment systems for homes and businesses in the following Maryland counties:
Anne Arundel County
Howard County
Baltimore County
Frederick County
Montgomery County
Carroll County
Charles County
Calvert County
Queen Anne's County
Harford County
Water Treatment FAQs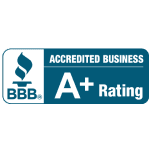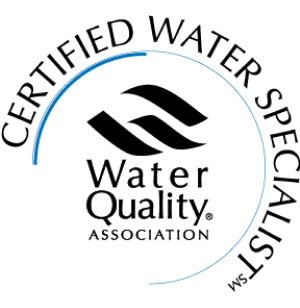 Proudly Serving The Following
Maryland Counties
Anne Arundel | Howard | Baltimore | Frederick | Montgomery | Carroll | Charles | Calvert | Queen Anne's | Harford
Anne Arundel | Howard | Baltimore | Frederick | Montgomery | Carroll | Charles | Calvert | Queen Anne's | Harford