Water Treatment in Potomac, MD
Hydrating ourselves with water is essential for living. Because of this, it's important to ensure the water we consume is pure, clean, and free of bacteria and chemicals. Whether you source your water from a well or a tap, it's crucial to confirm that said water doesn't contain any harmful elements—this can be seen in the form of bacteria, copper, lead, and an array of heavy metals.
Water Doctor has been serving the Potomac, MD community since 1979, and we're confident that our team of expert technicians can aid you in securing high-quality water for drinking, bathing, cleaning, and whatever else you may need it for.
Water Doctor is here to guarantee you clean, purified water. Contact our team today at 877-677-9275 or online to schedule a service with us!
Request a Free Water Analysis Today!
CONTACT US
Water Doctor's Water Treatment Services in Potomac
At Water Doctor, we're sure to offer a service that best fits your needs, no matter what you're in the market for. By working with us, you can be certain that your water is safe to drink and altogether utilize for a range of other tasks. Our team of professionals specializes in the following:
Well Water Treatment
Well water is typically safe to consume, but it can always carry the risk of containing bacteria, chemicals, and minerals found in the ground. The majority of such minerals are harmless; however, in some instances, there are potentially harmful substances that may be present in well water:
Acidic water – If your water's pH level is below 7, it is considered acidic—not only are you consuming the acidity, but it could also lead to the corrosion of your pipes and other plumbing fixtures. This condition will also bring lead into the water in older homes. Water Doctor can assist you by neutralizing the water with either a natural mineral acid neutralizer or chemical injection feeders.
Iron water – The presence of iron water is obvious as it has an orange/coppery appearance. It is a naturally occurring substance and won't typically have a negative impact on your health, but it can potentially leave your water tasting metallic or overall unpleasant, and it might also end up staining your appliances or laundry. Our team is able to treat iron water with softeners, filtration tanks, or aeration systems.
Hard water – Hard water is water that contains a high mineral content. This type of water is still technically safe to consume, but it can result in things like buildup on your appliances. Softening your water will help to remove the unwanted mineral content.
Odorous water – Sulphur can cause a rotten egg odor. Water Doctor offers a natural treatment system to treat this offensive odor.
Potomac Water Treatment Services for Commercial Buildings
If you're in search of professional water treatment services for your commercial business, Water Doctor has you covered. Whether you're facing corroding plumbing fixtures, abnormal tastes and smells, or clogged water lines, we've got the necessary resources and knowledge required to solve just about any issue you throw at us.
Schedule a Service With Water Doctors Today!
Family-owned and -operated, Water Doctor has been in business for the last few decades, and we are committed to providing quality service with trustworthy results. Our certified employees have received extensive training, so you can feel confident we'll deliver nothing but the best. We operate with honesty and integrity, and we'll go above and beyond to exceed the expectations of each and every client, making lasting relationships along the way.
You deserve exceptional, great-tasting water you can depend on, and we're here to give it to you. Call us today at 877-677-9275 or reach out online to learn more!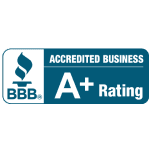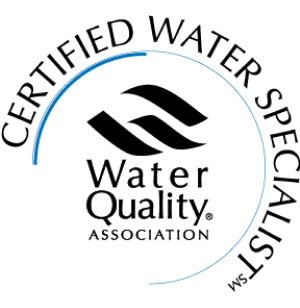 Proudly Serving The Following
Maryland Counties
Anne Arundel | Howard | Baltimore | Frederick | Montgomery | Carroll | Charles | Calvert | Queen Anne's | Harford
Anne Arundel | Howard | Baltimore | Frederick | Montgomery | Carroll | Charles | Calvert | Queen Anne's | Harford