Pressure Tank Installation in Maryland
Pressure Tank Services in Annapolis, Columbia, Bethesda, Rockville, Germantown & the Surrounding Areas
Your private well water supply relies on two pieces of equipment, the submersible well pump and the house pressure tank.   
Your pressure tank receives water from the well pump and fills the tank bladder. A diaphragm separates air and water and regulates the pressure setting.
When you turn on your tap, water is distributed to your house plumbing at pressures commonly between 30 to 50 psi. You can turn on two cold water taps and watch your gauge fluctuate to become accustomed to what normal operation looks like.
Larger pressure tanks offer 40 to 60 psi and reduce well pump frequently restarting, which can increase the life of your well pump. 
Water Doctor provides pressure tank installation in Annapolis, Columbia, Rockville, and the surrounding areas in Maryland. Call us today at 877-677-9275 for pressure tank installation or replacement.
Signs Your Pressure Tank Needs Replacement
After years of wear, the bladder in the tank may rupture, causing short-cycling. Short-cycling is when your well pump has frequent start and stop cycles that wear on the system.
This condition should be resolved promptly to prevent excessive wear on the well pump. Contact Water Doctor if you observe the following:
Pressure at all taps fluctuates in a consistent pattern
Rapid clicking sounds from the pressure switch
The pressure setting is not maintaining a 20-pound differential
Request a Free Water Analysis Today!
CONTACT US
Water Doctor Offers the Well-X-Trol Brand
Well-X-Trol Pressure Tanks offer exclusive features, including:
The strongest tank design with deep-drawn steel construction
The thickest diaphragm with heavy-duty butyl
An anti-microbial liner
Stainless steel connection
A 7-year warranty—the longest warranty in the industry
If your pressure gauge reads zero, your well pump is not delivering water. Call Water Doctor at 877-677-9275 to diagnose the issue and determine if you need pump repair or replacement.
Contact Water Doctor For Your Pressure Tank Installation in Maryland
The team at Water Doctor is certified and trained to troubleshoot, repair, and install pressure tanks. We carry the tools we need to install your new system efficiently and effectively.
Our company has been working in the local Maryland community since 1979. We offer a range of water treatment and well water services and are here to help you get the cleanest water for your home.
Contact us online or call 877-677-9275 for pressure tank services in Annapolis, Columbia, Bethesda, Rockville, Germantown, or the surrounding areas in Maryland.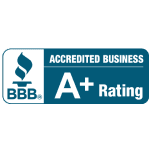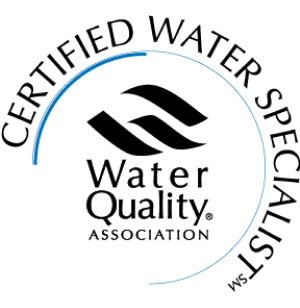 Proudly Serving The Following
Maryland Counties
Anne Arundel | Howard | Baltimore | Frederick | Montgomery | Carroll | Charles | Calvert | Queen Anne's | Harford
Anne Arundel | Howard | Baltimore | Frederick | Montgomery | Carroll | Charles | Calvert | Queen Anne's | Harford