Water Treatment & Filtration in Frederick, MD
Well Water Specialists Serving Frederick Homes & Businesses
We may not consider water testing and treatment until we notice strange-smelling or discolored water. However, water contaminants can go largely undetected, leaving you with poor water quality that can impact your well-being and health.
The team at Water Doctor can help significantly improve your home's or business's water supply. Our water treatment specialists can test your water and install the treatment systems you need.
Contact Water Doctor online or call 877-677-9275 to learn more about the importance of reliable water quality and the systems we offer. We are always ready to answer your questions and help you find the ideal systems for your home or business.
Signs You Need Water Testing
If you notice any of the following signs of contaminated water, we recommend scheduling water testing:
Cloudiness or visible particles
Orange or brownish water
White, orange, or brown stains on sinks and bathtubs
Rotten egg-smelling water
Chlorine-smelling water
Visible dirt or sediment in water
Bitter or metallic-tasting water
Generally unpleasant-smelling water
You can't always look at your water and determine if it's safe to use and drink. Routine water testing will ensure you maintain good water quality by identifying and resolving any contaminants.
Request a Free Water Analysis Today!
CONTACT US
Water Treatment Services for Frederick Homes
Our water treatment specialists are experts at drinking water systems installation! We also specialize in reverse osmosis systems and UV sterilizers. These systems effectively clean and sanitize the water you depend on for everything from cooking to cleaning. 
Our residential water treatment services include:
Contact Water Doctor online or call 877-677-9275 to request water testing and treatment for your home.
Commercial Water Treatment in Frederick
Reliable water quality is essential for your business. Water Doctor's commercial water treatment services are tailored to meet the needs of your property and the people you serve.
We serve the following industries and more:
Call 877-677-9275 or contact Water Doctor online to request commercial water testing and treatment in Frederick, MD.
Why Choose Water Doctor?
At Water Doctor, our Water Quality Association Certified Water Treatment Specialists are proud to serve homeowners and business owners in Frederick. Many of our team members have multiple certifications, including MD State Licensed Well Pump Installers, Backflow Prevention Certified, Master Gas Fitters, and Master Plumbers.
Most importantly, our fleet of service vehicles allows us to respond promptly and effectively to your needs. We're dedicated to delivering honest service and reliable results.
Contact Water Doctor online or call 877-677-9275. We make house calls!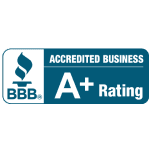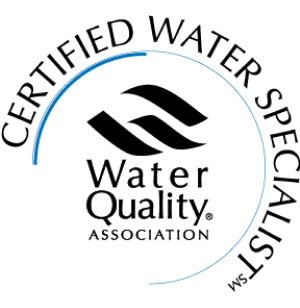 Proudly Serving The Following
Maryland Counties
Anne Arundel | Howard | Baltimore | Frederick | Montgomery | Carroll | Charles | Calvert | Queen Anne's | Harford
Anne Arundel | Howard | Baltimore | Frederick | Montgomery | Carroll | Charles | Calvert | Queen Anne's | Harford