Home Water Filtration Systems in Rockville, Maryland
Are you ready to improve the water quality in your home or commercial building? Water is the most important thing we as humans can put in our bodies, which is why it should be fresh and free of contaminants. Although tap water in Maryland is relatively clean, there can be contaminants, bacteria, and harmful chemicals present in it.
Our family-owned company has been providing quality water filtration and sterilizing service to homes and businesses throughout Maryland since 1979. Whether you have well water or tap water, our team of experts can find the right solution for you!
Are you ready to upgrade your water filtration system in Rockville? Contact Water Doctor today!
Water Filtration in Rockville for Tap & Well Water
To accommodate the unique needs of homeowners across Rockville, we offer both reverse osmosis and ultraviolet light sterilizer solutions. Both of these systems work in different ways to provide you with clean, safe drinking water for your entire home or building.
Reverse Osmosis
When you invest in reverse osmosis, a wide range of contaminants from your drinking water will be eliminated—and you no longer need to haul heavy bottles into your home to enjoy fresh, clean water in every sip.
Our Water Factory SQC Reverse Osmosis system will reduce 75–98 percent of dissolved solids including nitrates, lead, radium, arsenic, cadmium, cysts, chlorine, and more. A reverse osmosis system is recommended for well water because it eliminates many contaminants that could go undetected.
Learn more about reverse osmosis.
Ultraviolet Light Sterilizer
Ultraviolet light sterilizers are another great option for filtering your home drinking water. Many families choose this system because it doesn't use any chemicals to filter out contaminants—making it safe for humans and animals alike. So how does an ultraviolet sterilizer work? This unit uses radiation to destroy the DNA of harmful microorganisms, leaving you with clean, safe drinking water every time.
UV sterilizers:
Do not require chemicals
Are completely automatic
Are odorless and tasteless
Contact Water Doctor today to learn more about our ultraviolet sterilizers!
Request a Free Water Analysis Today!
CONTACT US
Benefits of Filtered Drinking Water
There are many benefits to investing in filtered sink water including financial, health, and environmental benefits. For starters, filtering your water is less costly than buying bottled water and it is just as beneficial to your health. See what other great benefits come from drinking filtered tap water!
Benefits to Your Health
Filtered water removes lead—which can impair children's developing immune systems
Excess sodium is removed from your water supply
Harmful toxins and contaminants are removed from your water supply
Benefits to the Environment
Did you know that bottled water is the fastest growing segment of the entire beverage industry? That's a lot of plastic! Unfortunately, these plastic bottles have become one of the biggest pollutants in our environment. With a home water filtration system, you can receive the same high-quality water without the unnecessary plastic containers!
To learn more about our water filtration systems in Rockville, give us a call now at 877-677-9275.
Contact Water Doctor for Water Filtration Systems in Rockville, MD
If you would like to learn more about our filtration process or if you would like to schedule a service appointment, call us today to speak with one of our water experts! Whether you use well water or tap water, our team can find the best solution for your home. For fresh, bacteria-free water, schedule your water filtration service with our certified specialists. We have been proudly serving Rockville, Maryland since 1979. Our team has the experience and equipment needed to provide expert water solutions when you need it most.
Call us toll free today at 877-677-9275 to learn more about our water filtration systems in Rockville.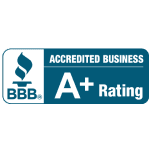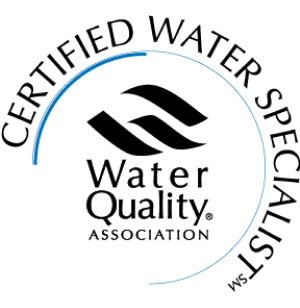 Proudly Serving The Following
Maryland Counties
Anne Arundel | Howard | Baltimore | Frederick | Montgomery | Carroll | Charles | Calvert | Queen Anne's | Harford
Anne Arundel | Howard | Baltimore | Frederick | Montgomery | Carroll | Charles | Calvert | Queen Anne's | Harford