What is UV Water Filtration?
An ultra violet sterilization system employs ultraviolet light as a means to  kill harmful microorganisms like bacteria and viruses, without affecting the taste of the water or adding objectionable odors. Compared to other solutions, UV water filtration systems are fast, effective and require a minimal amount of maintenance. They can be used in conjunction with other technologies, such sediment filters and reverse osmosis, to provide superior quality drinking water for your home.
How UV Water Filtration Works
UV water filtration systems typically use lamps that produce ultraviolet light, which causes damage to the DNA of many common microorganisms, either killing them immediately or preventing them from replicating and rendering them harmless to humans. According to the CDC, UV sterilization is effective against:
Bacteria, including E. coli, salmonella and campylobacter
Viruses, such as enteric, norovirus, rotavirus and hepatitis A
Protozoa, including cryptosporidium and giardia
Some of these viruses and cysts require specialized UV Systems to be effective.
Depending on the intensity and the duration of the exposure, specially designed UV lights can be over 90 percent effective according to the EPA, even with chlorine-resistant microorganisms, such as cryptosporidium.
Parts of a UV Light Sterilizer
A typical UV water filtration system consists of several components, including:
Pre-filter: For a UV system operate properly, the water must be relatively clear, so that the UV light can reach the microorganisms properly. A pre-filter eliminates contaminants that would make the system less effective.
UV chamber: This is a large pipe that houses the UV lamps and sensors, with a water inlet and outlet that allows water to pass through for sterilization.
UV lamps: Mercury vapor bulbs or, in newer systems, LEDs, that are housed in a quartz tube to protect them from liquid exposure.
UV sensors: Some systems use UV sensors, located near the lamps, to determine if the light output is sufficient for sterilization and to warn the user if it is not.
Solenoid valve: A motorized valve available on many systems that automatically shuts off the water if the system is not sterilizing properly.
Control system: Contains electronic controls for the system and ballasts that provide power for the UV lamps.
Filter water enters the UV chamber through the water inlet, quickly passes through the UV light, killing most microorganisms, and exits through the outlet.
Benefits of UV Water Filtration
Some of the benefits of UV water filtration include:
High effectiveness, removing the majority of viruses, bacteria, and other microorganisms
Little maintenance, with only annual bulb changes typically required
No added odors or tastes
No added chemicals
Fast sterilization process
Call Water Doctor for UV Water Filtration Systems in Maryland
At Water Doctor, we provide a full selection of water treatment systems, including the latest UV sterilization, reverse osmosis, water softening systems and more. We have been serving residential and commercial customers throughout Maryland since 1979.
Contact us today at 877-677-9275 to learn more about UV water filtration!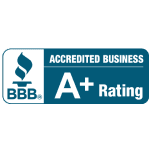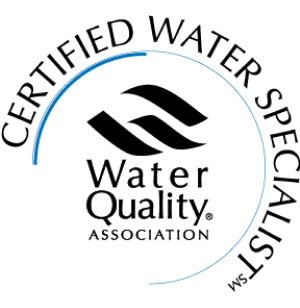 Proudly Serving The Following
Maryland Counties
Anne Arundel | Howard | Baltimore | Frederick | Montgomery | Carroll | Charles | Calvert | Queen Anne's | Harford
Anne Arundel | Howard | Baltimore | Frederick | Montgomery | Carroll | Charles | Calvert | Queen Anne's | Harford