Commercial Water Treatment in Arnold, Maryland
Water Testing & Treatment for Businesses Throughout Arnold & the Surrounding Areas
Substandard water quality can cause problems for businesses of all types, from restaurants to manufacturing facilities and laundry services. Hard water can cause mineral accumulations in plumbing fixtures or appliances, make soaps difficult to rinse, and stain plumbing fixtures. Acidic water or high iron concentrations can cause staining and plumbing damage, while excess hydrogen sulfides can make water smell unappealing. Microbes like bacteria, viruses, or protozoa can render water unsafe to drink or cook with.
If you have concerns about the water quality at your Maryland business, contact our team at Water Doctor today. We provide complete water testing, treatment, and conditioning services for commercial properties throughout Maryland, including the Arnold area.
Contact Water Doctor today at 877-677-9275 to learn more about our commercial water treatment in Arnold and the surrounding areas.
Request a Free Water Analysis Today!
CONTACT US
Problems Caused by Poor Water Quality at Your Arnold Business
Whether your business is using water for food preparation, cleaning, bathing, or manufacturing, poor water quality can cause many problems for your business, including:
Reduced water pressure from mineral or iron deposits
Damaged water heaters, HVAC equipment, and other appliances
Corrosion or clogs in water lines
Stains on fixtures caused by iron or minerals
Stains on laundry, dishes, customer property, and other items exposed to the water
Objectionable tastes or smells
Food contamination from bacteria or viruses
Uncomfortable bathing for guests due to hard water
Our team at Water Doctor can find the cause of your water quality issues and offer reliable solutions that meet your needs and your budget requirements.
To schedule commercial water treatment in Arnold or the surrounding areas, contact our team at Water Doctor today!
Commercial Water Treatment in Arnold
At Water Doctor, we can test for and treat many water quality problems. Our commercial water treatment services include:
Hard water is a result of high calcium and magnesium levels, and it can make cleaning difficult for you. The good news is that Water Doctor offers a free analysis for hard water to determine the type and capacity of the water treatment system you need! With softer water, your laundry will often become cleaner and softer while retaining original color.
Accumulations of calcium and magnesium can clog pipes, appliances, and fixtures, and prevent soaps from lathering or rinsing properly. It can cause staining and soap scum deposits on fixtures. Hard water can be corrected with a softening system.
Excessive acidity can cause pipe corrosion, leaks, fixture damage, appliance damage, staining, and a metallic taste. Acidic water can be neutralized with filtration through a bed of magnesium and calcium, or with a chemical injection system.
Excessive iron in the water can cause clogs in plumbing and fixtures, stains that are difficult to remove, and a metallic taste in the water or foods prepared with it. Iron can be removed through filtration, a softening system, or a combination of these methods.
Gases like hydrogen sulfides can create a rotten-egg odor, and iron and other minerals can contribute to poor-tasting water. Water Doctor can design an appropriate system for these common problems.
Protozoa, bacteria, viruses, and other microbes in water can cause illnesses and infections when used for cooking, cleaning, or bathing. Filtration, UV sterilization, reverse osmosis, and chlorination are some methods used to remove pathogens.
Commercial Water Testing in Arnold
We provide the sampling for potability testing, as well as treatment and remediation as needed. Businesses that should have their water tested include but are not limited to:
We can design and install a commercial water treatment solution that addresses common water quality concerns, and we can also provide ongoing maintenance for it.
To learn more about our commercial water treatment in Arnold and the surrounding areas, contact our team today!
Call Water Doctor for Commercial Water Treatment Solutions in Arnold
Whether you own a restaurant or a car wash, water quality is critical to any business, and our team at Water Doctor can make sure that your water is clean and healthy.
See why business owners throughout Maryland recommend Water Doctor. To schedule commercial water treatment in Arnold and the surrounding areas, contact our team at 877-677-9275 today!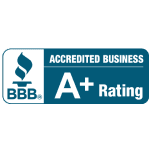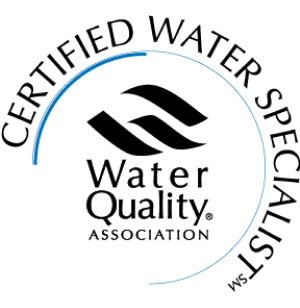 Proudly Serving The Following
Maryland Counties
Anne Arundel | Howard | Baltimore | Frederick | Montgomery | Carroll | Charles | Calvert | Queen Anne's | Harford
Anne Arundel | Howard | Baltimore | Frederick | Montgomery | Carroll | Charles | Calvert | Queen Anne's | Harford