back to Blog
"Forever Chemicals" & Their Risk to Your Drinking Water Supply
On March 16, 2023, the Environmental Protection Agency announced a proposed rule affecting the National Primary Drinking Water Regulations for six PFAS chemicals. 
Per- and poly-fluoroalkyl chemicals, PFAS for short, are likely the most studied health risk in the United States and globally today.
Some of the most known forms are PFOA, PFOS, and GENX, dubbed the "forever chemical," as they do not break down naturally in the environment. 
Advances and innovation in testing and treatment technologies, legislation, and new product certifications are happening at breakneck speeds. What we know today will be improved upon or clarified within the coming months.
Common PFAS Sources
Drinking water from municipal sources and private wells
Fish, produce, and dairy from water contaminated by PFAS
Soil and water near military bases, airports, or shipyards that use fire-extinguishing foam
Household products, such as non-stick cookware, water repellent used on carpets and upholstery, paints, and varnishes
Food containers, such as microwave popcorn bags, fast food containers, and grease-resistant paper
Personal care products, such as shampoo, cosmetics, lotions, and dental floss
How Forever Chemicals Impact Maryland Residents
This year in Maryland, at least two public water suppliers have found PFAS and responded by shutting down affected wells and notifying consumers.
More research and investigation will confirm the source. A possible culprit is treated wastewater biosolids from agricultural and rainwater runoff that carry these contaminants into the groundwater and surface water. It also is speculated that crops may take up this water and thus contribute to contamination in our food supply.
A few alarming studies indicate homes with private well water may be affected by discharge from the on-site septic system. More research is needed to confirm these suspicions. 
Developing Water Treatment Solutions for Forever Chemicals
Innovative new methods to filter, remediate, and break down these chemicals are being studied and tested.
Chemists at UCLA have studied the effects of heating water to 176 to 248 degrees Fahrenheit, which initiates a chemical reaction that breaks down some of the molecules.
A company in Pennsylvania is testing a filtration media using corn crops to treat contaminated water. 
Steps You Can Take Now To Protect Your Health
At Water Doctor, we offer professional water testing to identify any contaminants in your water, including PFAS, so that we can recommend and implement effective treatment solutions.
You should consider carbon filtration or a reverse osmosis system to reduce exposure to PFAS in your drinking water.
Other ways you can protect yourself against forever chemicals include using PFAS-free products whenever possible:
Consider organic food and produce. Inquire about the steps your supplier or farm takes regarding soil and water used for crops.
Consider organic and vegan personal care products, such as cosmetics, lotions, etc.
Evaluate your usage of household products, including cookware and food containers.
Contact Water Doctor online or call 877-677-9275 today to schedule water testing for your Maryland home.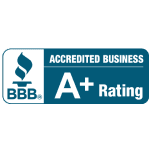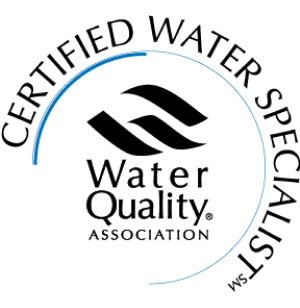 Proudly Serving The Following
Maryland Counties
Anne Arundel | Howard | Baltimore | Frederick | Montgomery | Carroll | Charles | Calvert | Queen Anne's | Harford
Anne Arundel | Howard | Baltimore | Frederick | Montgomery | Carroll | Charles | Calvert | Queen Anne's | Harford