back to Blog
How Much Distance Should Be Between My Septic Tank and My Well?
According to recommendations by the United States Environmental Protection Agency, as well as the Department of Housing and Urban Development, a septic tank should be at least 50 feet away from a well that is used for drinking water. This is also a requirement for a loan backed by the Federal Housing Authority, or FHA, though exceptions can be granted in some instances. The Code of Maryland Regulations requires specific distances for the distance between septic components and wells, and we outline these in the section below.
Recommended Distances Between Wells & Septic Components
Often, local authorities may require larger distances than recommended by the EPA between a well and septic components, due to local codes or soil conditions. In other cases, property restrictions or elevation changes may allow components to be closer together. In the State of Maryland, the requirements for distances between wells and septic components are as follows for wells meant for water supply:
"(d) 100 feet from identifiable sources of contamination and designated subsurface sewage disposal areas if the proposed well will utilize an unconfined aquifer as a water supply source;

(e) 50 feet from identifiable sources of contamination and designated subsurface sewage disposal areas if the proposed well will utilize a confined aquifer as a water supply source; and

(f) Except as provided in §B(3) of this regulation, 50 feet from any sewage gravity or force main."
Source: Maryland Department of the Environment, Regulation of Water Supply, Sewage Disposal, and Solid Waste, Chapter 04: Well Construction
If the distance between a septic system and a well are not sufficient, or if there is a leak or a failure in a septic component, contamination of the well may result.
Possible Contaminants from Septic Systems
When a well is too close to a septic system or other source of wastewater, a variety of contaminants can enter your well water, including:
Bactria, such as E. coli or salmonella
Viruses, such as norovirus or hepatitis A
Phosphates from detergents and soaps
Chemicals from paint, drain cleaners, and other household products
Heavy metals, iron, and copper
In high amounts, these contaminants can cause illnesses or diseases. If you suspect that your well has been contaminated, it is important to have your water tested as soon as possible. If a problem is found, water treatment solutions like chlorination, reverse osmosis, activated charcoal filtration, or UV purification may be able to make you water safe enough to drink again. Otherwise, repairs to the well or septic system may be necessary.
Call Water Doctor for Water Testing or Treatment in Maryland
If you are unsure about the quality of your water, our team at Water Doctor can help. We offer water quality testing for wells and municipal systems, as well as a variety of treatment options that can help to correct most water quality problems. Our experts can work with you to determine the best solutions for your needs and your budget, whether it is a single system, such as reverse osmosis, or a combination of multiple systems, such as water softeners, charcoal filtration, and UV purification.
To learn more about our water testing and treatment services, contact Water Doctor today at 877-677-9275! We have been serving residential and commercial clients throughout Maryland since 1979.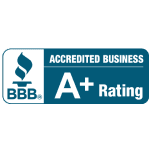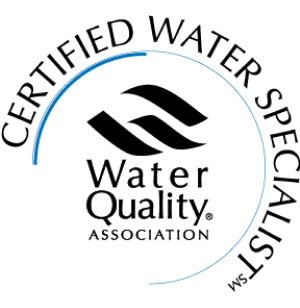 Proudly Serving The Following
Maryland Counties
Anne Arundel | Howard | Baltimore | Frederick | Montgomery | Carroll | Charles | Calvert | Queen Anne's | Harford
Anne Arundel | Howard | Baltimore | Frederick | Montgomery | Carroll | Charles | Calvert | Queen Anne's | Harford