back to Blog
Contaminants in Drinking Water: PFCs & PFAs
Contamination of fresh water supplies in the United States is an ongoing problem, and whether you have a private well or you are connected to your city's municipal water supply, it is possible to have any number of harmful substances present in your drinking water at higher than the recommended "safe" levels. One of the most recent water quality concerns has been the presence of PFCs and PFAs in the water supply, due to suspicions that they can harm human health, though their effects are not yet fully understood.

What are PFCs & PFAs?
Perfluorinated chemicals or polyfluorinated chemicals (PFCs) and perfluoroalkyl or polyfluoroalkyl substances (PFAs) are closely-related chemicals that are used in many applications as surfactants, water repellents, stain repellents, non-stick coatings, and more. They are used widely in industrial processes, such as textile coating and chromium plating operations, and they are also found in numerous consumer products, such as:
Non-stick cookware
Water and stain resistant clothing
Water and stain resistant upholstery
Stain resistant carpeting
Water resistant tiles
Carpet cleaning solutions
Pipe thread sealant
Microwave popcorn bags
Fire-suppression chemicals
And more…
Surfaces coated with PFCs and PFAs often shed small amounts of the chemical during normal use, which can end up in groundwater supplies, or in some cases, it can be directly ingested. Because PFCs and PFAs are extremely stable and can bioaccumulate, or be ingested faster than the body can eliminate them, any potential health threats they represent can worsen over time.
The Dangers of PFCs & PFAs
PFCs, PFAs, and related chemicals have been linked with a number of health problems in humans, including:
High cholesterol
Pregnancy-induced hypertension
Ulcerative colitis
Thyroid disease
Testicular cancer
Kidney cancer
Liver toxicity
Endocrine system disruptions
Immune system problems
And more…
The long-term effects of exposure to PFCs and PFAs are not yet fully understood and are currently being studied, but the U.S. Environmental Protection Agency has set drinking water limits for these chemicals at 70 parts per trillion.
How to Protect Your Drinking Water From PFCs & PFAs
A number of studies have shown that PFCs and PFAs in drinking water can be reduced to safe levels through certain types of water treatment solutions, including:
Reverse osmosis systems
Carbon filtration systems
Anion exchange systems
Carbon filtration systems are a cost-effective solution, though they cannot remove as many types of water pollutants as reverse osmosis systems. Using a specially-designed membrane and high pressures, reverse osmosis systems can remove 95 to 99 percent of contaminants from the water supply, making them one of the best all-around solutions for healthy, clean water.
Water Testing & Treatment Solutions in Maryland
At Water Doctor, we are a leading provider of water testing and treatment solutions throughout the state of Maryland. We offer reverse osmosis systems, carbon filtration systems, UV sterilization systems, water softening systems, and more. Our experts can test your water supply for contaminants like PFAs, PFCs, lead, and arsenic, and we can recommend the best treatment options for your needs.
For quality water testing and treatment solutions, call Water Doctor today at 877-677-9275 or contact us online. We have been proudly serving the residents of Maryland since 1979!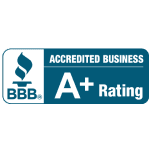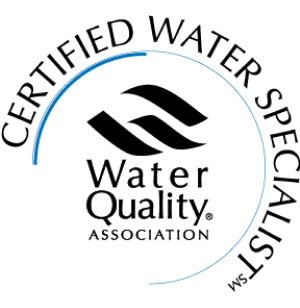 Proudly Serving The Following
Maryland Counties
Anne Arundel | Howard | Baltimore | Frederick | Montgomery | Carroll | Charles | Calvert | Queen Anne's | Harford
Anne Arundel | Howard | Baltimore | Frederick | Montgomery | Carroll | Charles | Calvert | Queen Anne's | Harford