back to Blog
Diagnosing a Bad Pressure Tank
Most Maryland homes that get their water from wells have a pressure tank as part of their well system. This tank works to pressurize the water from the well, offers breaks for the well pump, and gives homeowners the water pressure they need for showers, cleaning, and more.
When your pressure tank is malfunctioning, it is more than just a minor inconvenience. Common issues like fluctuation of water pressure, spitting or spraying faucets, and discolored water all point to a bad pressure tank. In this blog, we'll help educate well-system owners of the symptoms of a failing pressure tank and provide you with troubleshooting and solutions.
Understanding Pressure Tanks
Without a pressure tank in your home, your water would pulsate and create an excessive burden on the well pump. A pressure tank uses air pressure and the water pump to pressurize your water so that you get a strong stream for laundry, bathing, and more.
There are three different types of pressure tanks, including the bladder, one compartment, and diaphragm, each offering its own life span. Modern-day tanks are mostly diaphragm tanks, with a life span of five to 15 years. These tanks come with a pre-charge from the factory and rarely need air added. Bladder and one-compartment tanks need air added regularly and are less common.
Warning Signs of a Bad Pressure Tank
When it comes to resolving issues with a bad pressure tank, fast action is key. That's why it's important for homeowners to be educated on the warning signs of a failing pressure tank so that they can get their plumbing and access to pressurized water restored fast.
These warning signs include:
Air spitting from faucets and showerheads.
Erratic behavior of the pressure gauge.
Unusual noises or clicking sounds.
Inconsistent water pressure.
Short-cycling of the water tank.
Discoloration in water.
Physical signs of damage (wet spots, rust, corrosion)
Diagnosing a Bad Pressure Tank
In order to properly diagnose a pressure tank that's not operating at peak performance, homeowners can follow these simple steps to help narrow down the potential cause. 
Estimate the age of your pressure tank. This information can typically be found on the system itself.
Do a full visual inspection of your tank to look for leaks, rust spots, or signs of corrosion.
Observe pressure gauge. If rapidly clicking, tank may be waterlogged
Contact Water Doctor to discuss solutions.
Addressing Pressure Tank Problems
If you start to have issues discussed above, it's important to address them in a timely manner. Have a Water Doctor professional provide a diagnosis to determine whether you need repairs or a full replacement. If your system is toward the end of its life span, has major corrosion, or is over 15 years old, it may be a better solution to schedule a replacement. 
Why Choose Water Doctor?
If you want reliable water access from your well, it's critical to keep your pressure tank operating at peak performance. If you start to notice any issues with your water supply and pressure, take these issues seriously and call Water Doctor.
Help get the ball rolling by doing some of your own troubleshooting and inspections in order to diagnose the issue and address the tanks problems. By taking these initial steps, you can speed up the process of restoring your water pressure so that you can get back to your everyday tasks. 
For superior pressure tank repairs and replacements, trust the team at Water Doctor. Call us today at 877-677-9275 or contact our team online!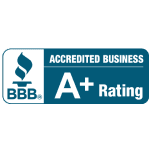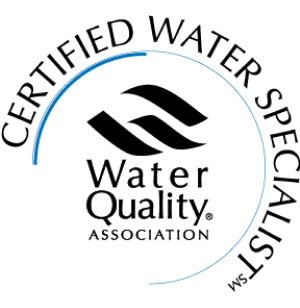 Proudly Serving The Following
Maryland Counties
Anne Arundel | Howard | Baltimore | Frederick | Montgomery | Carroll | Charles | Calvert | Queen Anne's | Harford
Anne Arundel | Howard | Baltimore | Frederick | Montgomery | Carroll | Charles | Calvert | Queen Anne's | Harford