Well Pump Services in Glen Arm, MD
If your home relies on a well, it's important to keep your well pump in top condition to avoid frustration and plumbing woes. Whenever you have leaks, check valve failures, faulty pressure switches, or pump motor failures, reach out to reliable experts at Water Doctor.
Glen Arm residents can count on our team for comprehensive well pump services, including repair, replacement, and installation. With over 40 years of service experience, we always operate with honesty and integrity.
Choose Water Doctor for well pump services in Glen Arm. Call 877-677-9275 or contact us online to request an appointment.
Well Pump Repair
No matter how big or small your well pump issues are, Water Doctor can provide the fast, expert help you need. After all, small plumbing problems often give way to larger issues if you delay repairs.
Signs you need well pump repair include:
Fluctuating water pressure
No water
Pressure tank cycling when no water is being used in the house
Water pooling around the well head
A rapid clicking noise from the pressure tank
Whatever the source of your troubles, our team will get to the bottom of it and restore your well pump in no time.
Request well pump repair in Glen Arm by calling 877-677-9275 or contacting Water Doctor online now!
Well Pump Installation & Replacement
Whether you need a well pump replacement or a new well pump installation, you can count on Water Doctor for professional installation from our highly trained team.
Common signs you need well pump replacement include:
The well pump is undersized: Increased water needs may be addressed with an upgrade to a stronger pump. Our licensed installers can evaluate your well record to determine our recommendation.
The pressure tank is cycling too frequently: If your pressure tank is cycling often, it's likely caused by pressure tank failure. If you don't address the issue quickly, you'll risk early well pump failure.
Your well pump has reached the end of its life span: Well pumps tend to last for 10 to 20 years. Wear and tear over time can affect exactly how long your well pump lasts.
Request Well Pump Services Today!
CONTACT US
Pressure Tank Installation & Repair
Your pressure tank holds water and pressurizes the household water supply. This makes it so your pump doesn't need to run so often or cycle so many times, leading to a longer service life.
Whether you're looking to have a pressure tank installed or need an aging or damaged system repaired or replaced, Water Doctor can provide pressure tank installation and repair for your home.
Call 877-677-9275 or contact us online today to request pressure tank services for your Glen Arm home.
Constant Pressure Pump & Pressure Booster Installation
If you're experiencing low water pressure, you may need a water pressure booster or constant pressure pump rather than a new well pump.
Water pressure boosters directly boost the pressure of your existing system, while constant pressure pumps use variable speed motors to deliver consistent water pressure. Our team can help you find the right solution for your home!
Schedule Well Pump Services in Glen Arm, MD Today
If you have well pump issues, leave it to Water Doctor to resolve them.
We've proudly served Maryland since 1979, so choose us when you need a certified, licensed, and bonded team that delivers great customer service.
We make house calls! Call 877-677-9275 or contact us online to schedule well pump services in Glen Arm!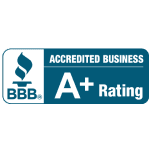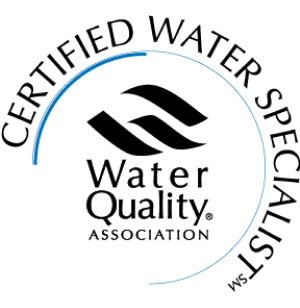 Proudly Serving The Following
Maryland Counties
Anne Arundel | Howard | Baltimore | Frederick | Montgomery | Carroll | Charles | Calvert | Queen Anne's | Harford
Anne Arundel | Howard | Baltimore | Frederick | Montgomery | Carroll | Charles | Calvert | Queen Anne's | Harford