Well Pump Service in Fulton, Maryland
Providing Well Pump Installation, Replacement & Repair Service
In order to transport water from your well to the faucets in your Fulton home, you will need an efficient well pump. Without a properly working well pump, you will likely find yourself with low or inconsistent water pressure. Are you no longer satisfied with the weak water pressure in your home? This low pressure can make it difficult to complete simple daily tasks such as showering, running the dish washer, flushing the toilet, or washing clothes. When you run into a well pump issue, you need a trustworthy team of experts to get your water line back on track.
Whether you are in need of immediate repair, new installation, maintenance, or replacement service for your Fulton home's well pump, you can call on the Water Doctor team to get the job done right. Contact us today to let us know how we can help.
Request a Free Water Analysis Today!
CONTACT US
Well Pump Services from Water Doctor
No matter your well pump dilemma, the team at Water Doctor has the experience and equipment needed to provide your home with a quality solution. To best serve the Fulton community, we offer a wide range of well pump services including:
Pressure booster installation
And more!
Our licensed professionals can take care of your home's well pump, from service to installation. Call us toll free at 877-677-9275 to schedule service with our well water experts.
Constant Pressure Pump Installation in Fulton
Having a high performing constant pressure pump is essential to maintaining optimal water pressure throughout your home. This device will allow for:
Constant line pressure
Multiple tap use
Automatic restarts
Low water safety shutoff
Learn more about constant pressure pumps.
Fulton, Maryland Well Pump Repair & Installation
Water Doctor has been providing quality well water treatment services to Maryland homeowners since 1979. If you are experiencing inconsistent water pressure in your Maryland home, the team at Water Doctor can help. Our licensed specialists are certified and trained to troubleshoot and fix well water issues and install new well pump systems.
If you are looking for a team of professionals to provide your home with reliable well pump service, call our team today at 877-677-9275 or request a quote online.
Annapolis
Arnold
Baltimore
Bethesda
Brookeville
Boyds
Clarksburg
Clarksville
Columbia
Cooksville
Crownsville
Damascus
Davidsonville
Deale
Edgewater
Ellicott City
Fallston
Finksburg
Fork
Fulton
Gaithersburg
Gambrills
Germantown
Glen Arm
Glenelg
Glenwood
Harwood
Hunt Valley
Jarrettsville
Lutherville-Timonium
Monkton
Owings Mills
Parkton
Pasadena
Phoenix
Rockville
Severn
Shady Side
Sparks Glencoe
Sykesville
West Friendship
West River
Westminster
Woodbine
Woodstock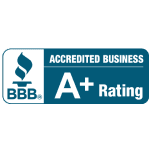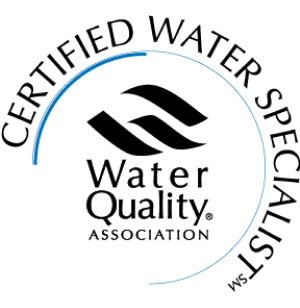 Proudly Serving The Following
Maryland Counties
Anne Arundel | Howard | Baltimore | Frederick | Montgomery | Carroll | Charles | Calvert | Queen Anne's | Harford
Anne Arundel | Howard | Baltimore | Frederick | Montgomery | Carroll | Charles | Calvert | Queen Anne's | Harford