Water Softener Installation in Severn, Maryland
Hard Water Treatment Services You Can Count On
When the makeup of your water becomes unbalanced, it can be classified as soft or hard. When your water becomes hard, it makes completing everyday tasks more difficult. Have you noticed unusual amounts of soap scum in your shower or sink lately? Has the quality of your dishwasher or washing machine declined? Do you find it difficult to fully rinse the shampoo out of your hair? These are some common signs of hard water that mean it may be time to call in the Water Doctor experts.
Water Doctor provides water softener solutions for homes with hard water in Severn. Call us today at 877-677-9275 to request your water treatment service. 
Request a Free Water Analysis Today!
CONTACT US
What Is Hard Water?
Hard water originally got its name because it made cleaning difficult. What's behind this inconvenient issue? Excess buildup of calcium and magnesium. When these molecules dissolve in your water supply, they create salts that cause a host of problems. In addition to making soaps ineffective, hard water causes scaling inside pipes and water fixtures, leaves a buildup on dishes, and can cause cooking pans to scale.
Hard Water Signs
Unfortunately, hard water can't be identified by simply feeling the texture of your water. To identify the issue, look for the following signs:
Dingy-looking laundry that feels stiff
A residue film on dishes and glassware
Excess soap scum in showers and sinks
Excess scale buildup in sinks, tubs, and appliances
If you have noticed any of these above signs in your Severn home, you may want to call in a specialist for water softener installation. Once our team has been contacted, we will be able to properly test and treat your hard water.
How Does Our Water Softening Work?
When you contact Water Doctor to investigate your hard water problem, we will test your water at no cost to you. Before installing a water softener filtration system, we provide you with an extensive warranty indicating exactly what we expect in the way of performance. Our professionals will properly install your new system and return to check on its performance. We will also let you know when it is time to schedule a maintenance check on your system.
Call Water Doctor for Water Softener Solutions in Severn
Give us a call today to speak with one of our water experts! Whether you have well water or tap water, we can find the best water softener solution for your specific needs. Water Doctor has been proudly serving Maryland's neighborhoods since 1979. Our team has the experience and equipment needed to provide hard water treatment when you need it most.
Call us today at 877-677-9275 to get on the road to softer, cleaner water in your Severn, Maryland home.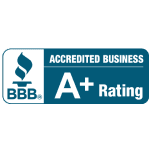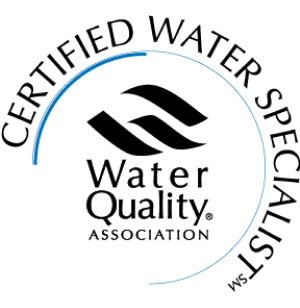 Proudly Serving The Following
Maryland Counties
Anne Arundel | Howard | Baltimore | Frederick | Montgomery | Carroll | Charles | Calvert | Queen Anne's | Harford
Anne Arundel | Howard | Baltimore | Frederick | Montgomery | Carroll | Charles | Calvert | Queen Anne's | Harford